Coco Pops has unveiled the Mystery Flavour that has had Aussies stumped for months, with the mysterious flavour revealed as: Neapolitan ice cream.
According to Coco the Monkey, the new cereal tastes like all the best ice cream flavours in one big breakfast hit! 
The reveal comes after Aussie fans were challenged with the breakfast buster and tasked in a nationwide competition to guess what the flavour sensation could be, with all correct guesses going into a draw to win $10,000.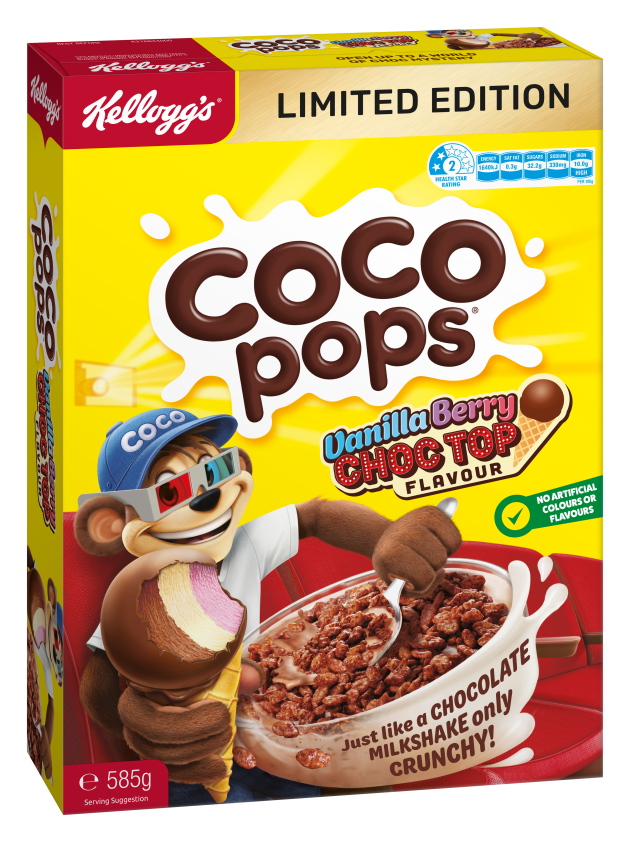 Kellogg's breakfast lead Dan Bitti said, Kellogs had been dropping cryptic clues since the launch of the mystery flavour and have seen people guessing everything from bubblegum to honeycomb. 
"We've certainly kept Aussies guessing over the last couple of months and have loved hearing all the flavours that fans have come up with. We are pumped to finally reveal the secret flavour as Neapolitan, and will be relaunching as Coco Pops Vanilla Berry Choc Top over the coming weeks," Bitti says. 
Coco Pops Vanilla Berry Choc Top combines the light crunch of rice bubbles with a flavour burst of strawberry, vanilla and choc deliciousness while delivering the famous chocolatey crunch that Aussies know and love.
Coco Pops Vanilla Berry Choc Top flavour will be available nationwide in Coles and Independent stores from May.