Cracker brand Ritz will now have its new range of Cracker Bites join the product line up, as it hits Coles and independent retailers across the country.
The oven-baked and bite-sized Ritz Cracker Bites is best suited for a 3pm office snack, in a bowl for a barbeque spread or on a pre-dinner cheese platter.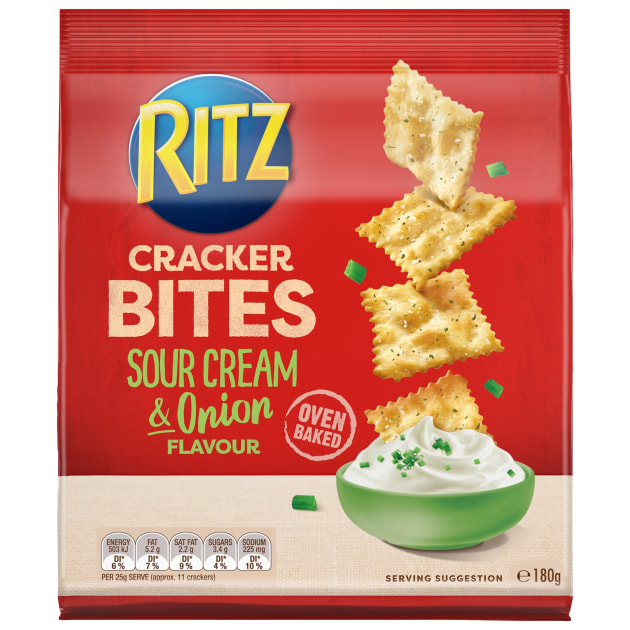 The range has three flavour varieties. It includes Classic – based on Ritz's salty and buttery cracker; Cheddar Cheese – which aims to be a "bold, fromage flavour with every bite"; and Sour Cream and Onion – with zesty flavour notes.
The new Ritz Cracker Bites range is available in 180g packs for RRP $4.00ea.
It is rolling out this June and can be found exclusively at Coles and independent grocers around the country.