Australian coffee roaster Seven Mills has launched its new Cold Brew Summer Blend to satisfy consumers' seasonal tastes, as Aussies enter warmer weather.
Recent research from Technavio Global Cold Brew Coffee Market 2018-2022 suggests increasing demand for cold brew is growing at 27 per cent year on year.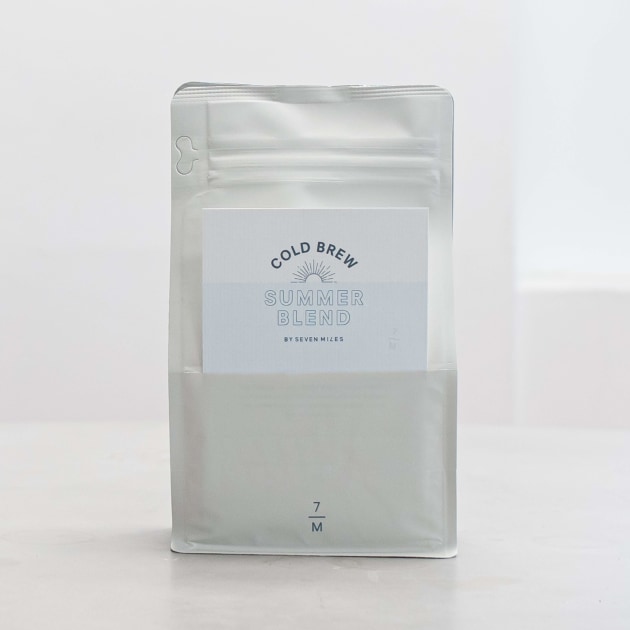 The new blend aims to "take the guesswork out of cold brewing" and give both seasonal professionals and at-home baristas assurance of maximum flavour with each brew.
Seven Mills head of coffee science and education Adam Carr said the there are various factors that need to be considered, which can affect the flavour of cold coffee blends.
"From the origin of the beans, to the devices used to brew and the exact ratio of coffee grounds to water. This new blend is formulated specifically to tackle this, making cold brewing even easier. All you need is our Cold Brew Summer Blend, a Toddy Brewer and cold water," said Carr.
"In terms of flavours, this blend is lighter than our usual espresso roasts to preserve the raspberry and cocoa notes when drinking black. For those who choose to have this with milk, we've roasted it just enough to bring the sweeter milk chocolate and honeycomb notes through."
Seven Miles Cold Brew Summer Blend (250g, RRP $14) and Starter Kit (Cold Brew Blend + Toddy Brewer, RRP $59.90), is available from Seven Miles Coffee Roasters in Manly Vale, NSW or online.