Six years ago goraw founder Andrej Maletic set out to remove the stigma of health foods being dry, tasteless or too strong in the wrong flavours.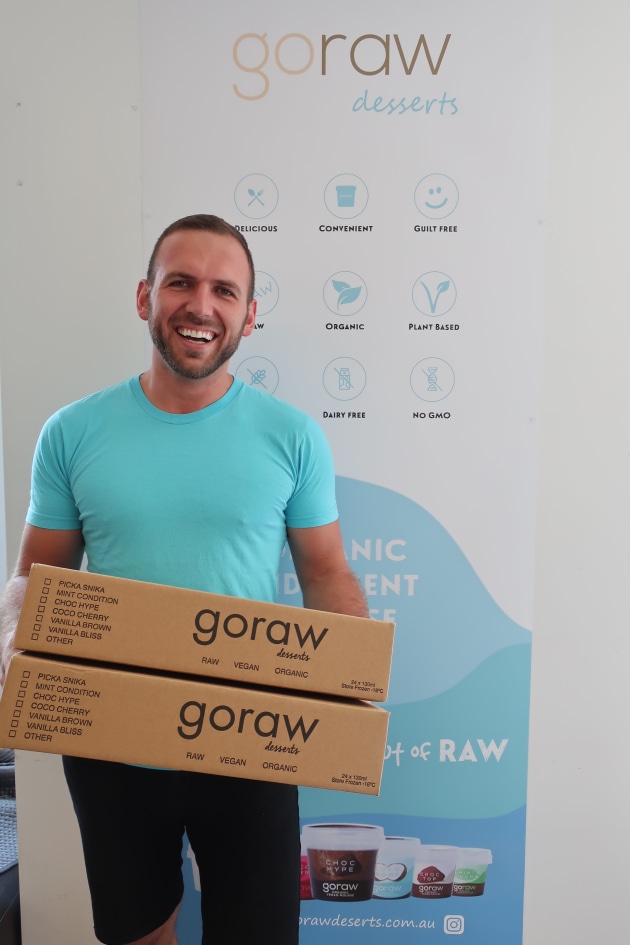 Maletic said: "We were trying to eat healthier but wanted something more satisfying and tastier than overboiled broccoli. That's when we recognised there was a real gap in the market for guilt-free delicious treats, without the hidden nasties that are bad for our bodies.
"Across everything we produce at goraw, we only use seven natural ingredients. It's incredible when you think about it because all of our flavours have a different profile of textures and layers, so it's not just the same product with a slightly different essence or flavouring.
"The feedback we received in the early days was really vital to the final product. We listened carefully to customers and adapted our recipe to create the perfect combination of raw and organic ingredients that make the velvety smooth texture found in our mousse cups today."
Goraw desserts are available in seven flavours, including chocolate, vanilla, choc mint, coconut, cherry, caramel peanut and choc vanilla.
All tubs are vegan, gluten free, dairy free and GMO free, making them a safe and suitable treat for people with restricted diets.
Goraw desserts are now available to purchase online in packs of six.