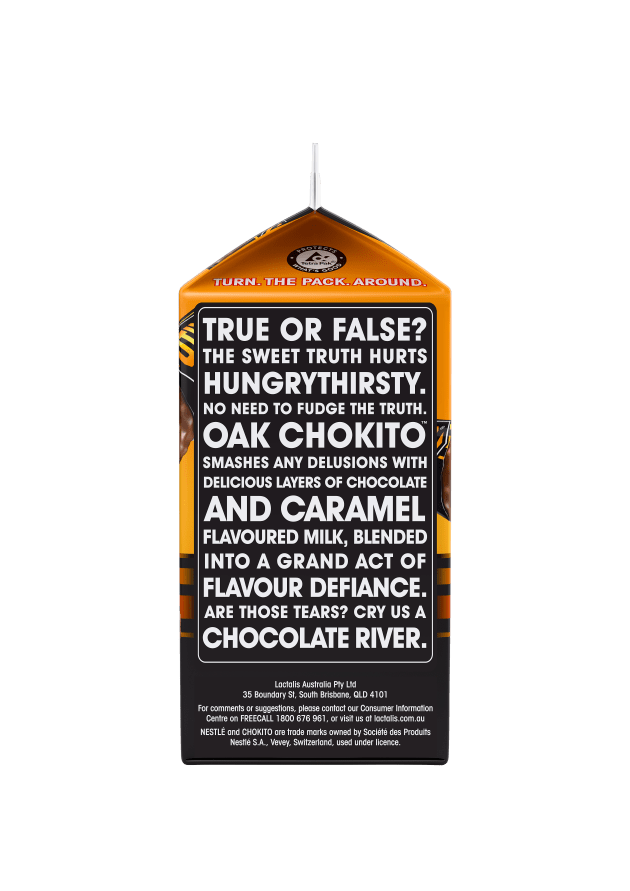 Flavoured milk brand Oak is taking a nostalgic approach to its latest range of drinks, launching a limited run of confectionery-inspired flavoured milks.
Allen's Red Skins, Allen's Jaffas and Chokito are all being transformed into liquid form, delivering "full on flavour to kill hungrythirsty dead".
Oak Allen's Red Skins will have an intense raspberry flavour, while Oak Allen's Jaffas offers a chocolate orange taste, and Oak Chokito, a chocolate caramel mix.
Oak has created flavoured milks for more than 50 years, with the retro lollies range around for a limited time only.
The new range is now available in Woolworths stores around the country, as well as selected independent grocers and convenience stores.