Capi has released its first 'range' of products – Soda+ – designed as a flavoured mixer drink, with no added sugar.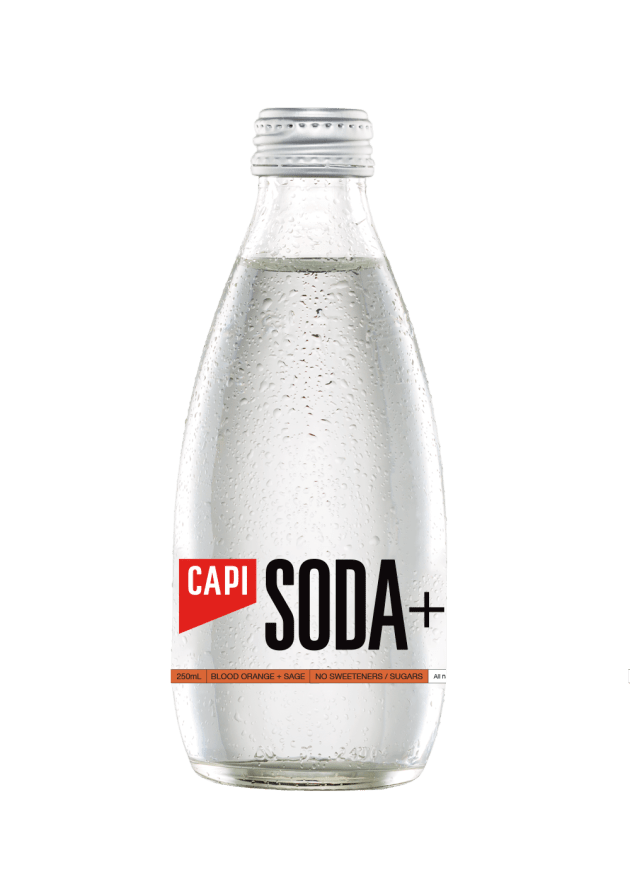 The new range was developed by Capi's head of innovation Thurman Wise as a result of extensive research, consumer testing and trend analysis with statistics showing vodka is still the king of white spirits in Australia (Mintel).
Capi CEO Emma Evans said Australians spent more than twice as much on vodka last year than gin, and was excited to get Soda+ in to the market for summer.
 "CAPI is always innovating and we took a step back to look at the entire beverage market globally," said Evans.
"We travel frequently and were able to identify first-hand the gap in the market for the vodka soda consumer. The desire for a no sugar, natural, premium product exists but we believed it could not be a single flavour extension but an entire range."
The initial launch of Capi Soda+ will have three flavour varieties – Lemon and Basil, Blood Orange and Sage, and Grapefruit and Rosemary – will further development underway for 2020.
Capi Soda+ will be available from 11 November online and stocked by national distributors in select stores around the country.