Tomra Food marked its 50th anniversary with a new brand strategy and product launches at the Fruit Logistica trade show in Berlin, Germany.
The company was founded on 1 April 1972, by brothers Petter and Tore Planke. In the family's garage, the pair developed the first fully automated reverse vending machine.
Tove said the company's longevity was evidence of its ability to adapt, innovate, and provide solutions. "This is also a time to look forward because we are now opening the chapter in Tomra's story where we step up our role leading the resource revolution," Tove said.
Picandet said Tomra was committed to leading the resource revolution in a world where every piece of food counts.
"We are on a mission to transform and help our customers feed the world, improve yield, minimise waste, and create sustainable value.
"Focusing on sorting and grading, and working closely with our customers, we can improve the value of food from harvesting to processing and packing, and even to distribution and consumption, considering the great value of the digital tools and data we provide," Picandet said.
Every resource counts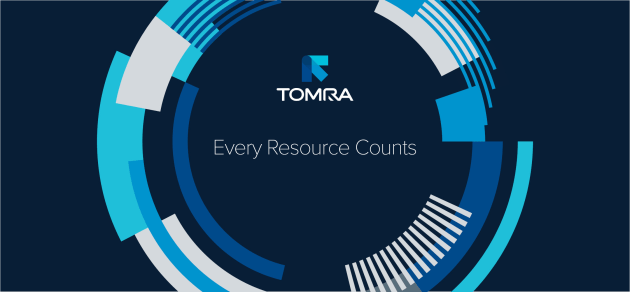 The company has created a new division – Tomra Fresh Food – with its other operations becoming part of the Tomra Processed Food business.
The tagline 'Every resource counts' reflects the company's commitment to working even closer with growers, packers, and food processors to optimise food production, Picandet said.
"[Our strategy] is based on three pillars: on growth, to grow the business faster and better; on excellence, to be best-in-class in everything we do; and on talent, to take care of our people and support their development. Updating our brand story will also help attract new talent to Tomra," he said.
New robotic packer
Tomra Fresh Food introduced a new robotic packing machine, the KETE16, the first robotic packer capable of matching the speed and capacity of the fastest clamshell and punnet fillers while also offering flexibility in pack type and case configuration.
Premium sorting solution
The Tomra 5C premium sorting machine with biometric signature identification technology for frozen fruits and vegetables. The sorter recognises and removes any remaining foreign material, extraneous vegetable matter, and hard-to-detect product defects.