As the use of alternative proteins continues to surge worldwide, Chemical Plant & Engineering (CPE) has the mixing solutions for manufacturers trying to meet the demand.
Many major food producers are heavily investing in the manufacturing of alternative protein products, from milk to meat products. For more than 40 years, CPE has designed, manufactured, and supplied process equipment around the world putting it in a prime position for alternative protein production.
CPE's sanitary mixing technology (both wet and dry) provides effective and efficient mixing while in compliance with sanitary standard requirements of the food industry.
Liquid Mixing
CPE's high efficiency hydrofoil impellers (RTF4) provide high velocity yet low shear flow using the minimum amount of power.
Due to their special design, CPE's hydrofoil impellers can create a fully "axial flow" within the tank, which helps with effective blending and solid suspension in a short time. This results in maximised tank utilisation and cost savings.
CPE sanitary agitators are also designed and built-in compliance with the stringent standards of the food and dairy industry. Its scope of design is to eliminate bacterial growth including the ability to operate in varying tank levels; allowing condensate to drain to avoid corrosion; and elimination of all trapping points.
CPE offers Sanfoil agitators for general food and beverage applications. They can be used in the production of alternative milks, bean soak, mixing, and storage of concentrates.
CPE has helped improve the process efficiency and product quality of several major food manufacturers in the APAC region including Australian Plant Proteins, Saputo, and Nestlé.
Powder Mixing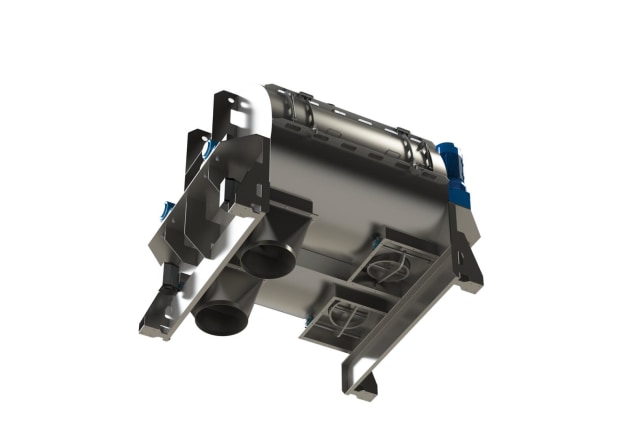 CPE offers a range of sanitary paddle mixers for dry mixing food products, including alternative protein.
While providing fast, accurate, and repeatable mixing, its sanitary paddle mixers are designed in compliance with food industry standard requirements including: easy access to machine internals for sterilisation; hygienic discharge system options; elimination of bacterial growth in corners and on surfaces; and CIP friendly design. CPE also offers custom designing, pilot plant testing services, and retrofit equipment to improve processes.