Collaborative robots are out in force at Auspack 2017, which kicked off this week at Sydney Olympic Park.
Foodmach, Visy Automation and Scott Automation are among those exhibiting UR cobots made by Universal Robots at Auspack.

Foodmach is showcasing the UR3 and UR10, with the latter stacking pallets with help from the new FoodMach pressureless, accumulation conveyor Accumach, and its robot software interface, Robowizard.
"Robowizard was developed for industrial robots but we have now adapted it to collaborative robots for low volume use on small runs of product," Foodmach director Peter Marks said.
"Normally it would take two days to program the robot, but Robowizard can do it in two minutes."
Scott Automation had one cobot demonstrating its flexibility by taking selfies of Auspack attendees, and another performing an interactive 'pick and place' magic trick game, where the robot interacts with the game player to determine their card number. 
Robot Technologies was demonstrating the versatility of its Duaro Kawasaki cobot, which suits small, end of line packing tasks, and can use both of its arms interactively or for two independent tasks.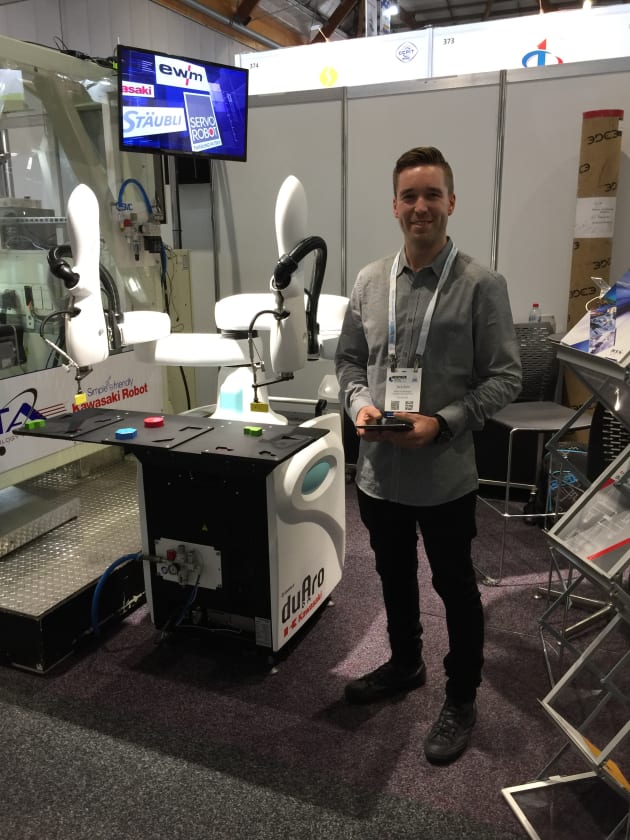 Traditional industrial robots with some interesting new features were also on show, with ABB for the first time demonstrating its SafeMove 2 industrial robot which uses sensors to create safety zones instead of cages for operator safety.
"When someone walks into the 'slow down' zone, the robot slows down, and when someone walks closer, into the stand still zone, the robot stops operating altogether until they leave that zone," ABB's John Young said.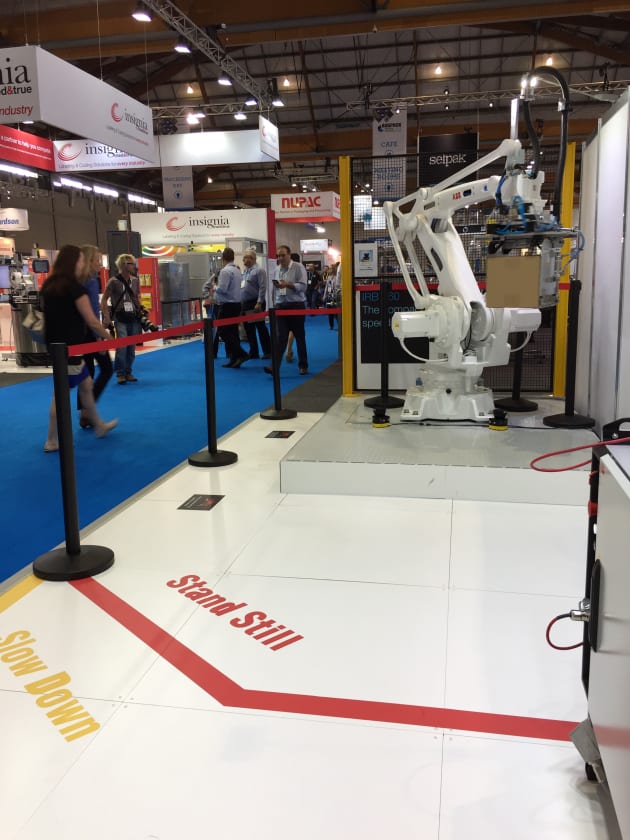 Kuka, meanwhile, was showcasing the first ever hygienic model in its Agilus robot series, which is FDA-approved.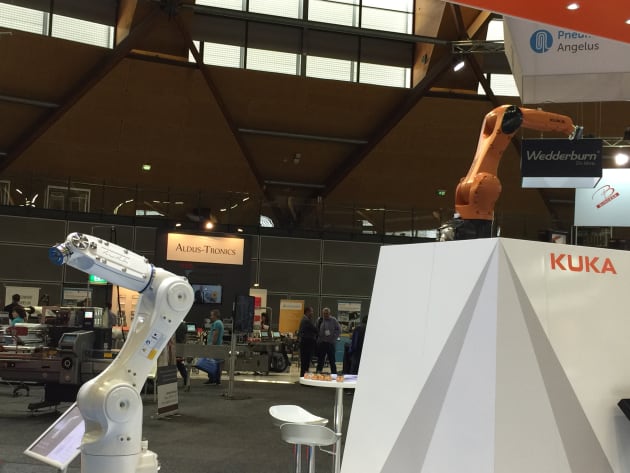 On Visy's stand, visitors could see an Autonomous Intelligent Vehicle whizzing around, dodging other exhibits - and people.
The vehicle, which comes in numerous configurations including this conveyor, has drawn lots of interest at the show, according to Visy.