Colpac has launched a redesign of its chilled-food-to-go packaging range, following customer feedback, to incorporate new features and a new medium-sized salad bowl pack.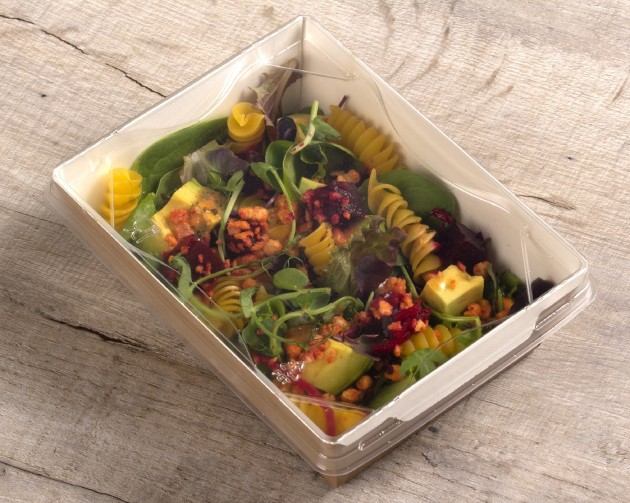 One of the headline overhauls is of Colpac's Fuzione pack, which will now include larger branding areas at the front and back of the paperboard base; an anti-mist recycled PET lid with 90 per cent recycled content; corner grips for simplified closure; and raised curved profiles on all four edges, which improve product alignment for vertical stacking.
The range now also includes the Salad Bowl, a 900ml salad pack that sits between the standard medium and large packs, which Colpac says is designed to fit in the user's hand for on-the-go consumption.
According to Kate Berry, head of Marketing and Product at Colpac, the redesigned and relaunched range comes in different designs and boards for all fillings.
"As a leader in the design of food packaging solutions, it is vital that we keep our finger on the pulse of what is shaping the market, and the challenges our customers are facing. It is also essential that we continue to seek out sustainable alternatives within a market which has been dominated by single use plastic.
"The re-design of the Chilled Food-to-Go range is testament to the creative capabilities of our design team, and our knowledge and experience of manufacturing food to go product solutions," she said.
Colpac's same-day and self-seal salad packs have been redone as well, and now feature an over-the-edge window and a push-tuck closing mechanism for secure sealing.
Colpac is distributed in Australia by Castaway Food Packaging.