Design-inspired winemakers Crafters Union is launching a limited edition sauvignon blanc label, collaborating with Australian fashion label Ginger & Smart for its design.
Ginger & Smart has created three bespoke designs – The Passion, Modernist and Future Nature – as part of the campaign, encouraging consumers to vote for their favourite label to package the Crafters Union x Ginger & Smart Sauvignon Blanc bottles and cans, set for release in October.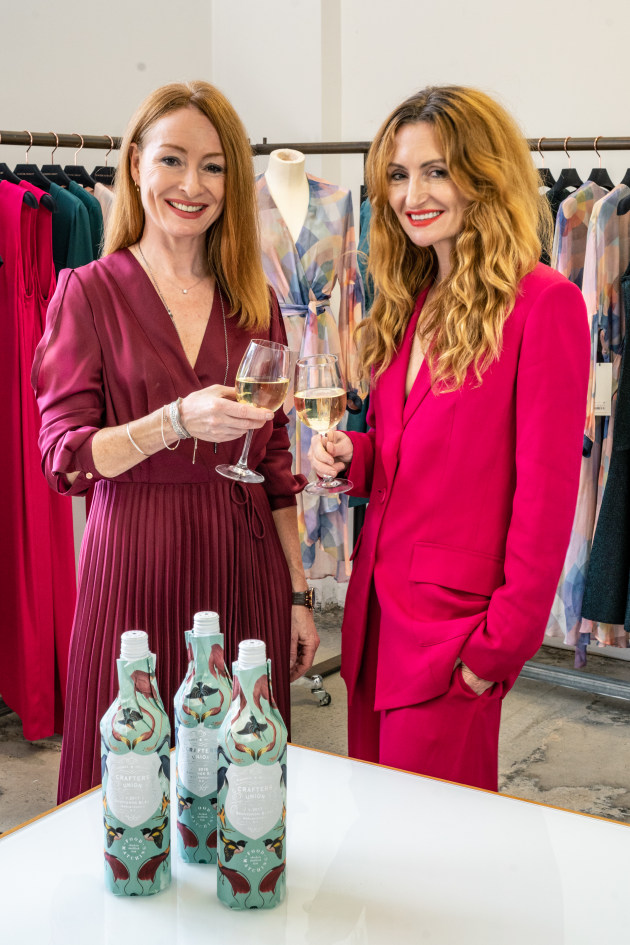 Producing the sauvignon blanc from New Zealand's Marlborough wine region, Crafters Union marketing manager Samantha Benney said the collaboration was a perfect strategic partnership to bring the area to life.
"As one of the most established fashion labels in Australia, they continue to lead with unique and captivating designs…and there is undoubtedly a lot of synergy between both brands," said Benney.
"We look forward to seeing their creation come to life on our sauvignon blanc bottles and cans."
The proposed packaging design for The Passion includes passionfruit vines, peaches and gooseberries growing wildly, while the Modernist and Future Nature designs take a more abstract and vibrant, vector-based look.
Ginger & Smart co-founders Alexandra and Genevieve Smart said Crafters Union shares its approach towards innovation and creativity by showcasing stand-out packaging on its products.
"The worlds of wine and fashion design have a lot in common," they said.
"Whether it's a beautiful dress or a bottle of premium wine, both have the unique ability to tell a story through texture, colour, structure and complexity.
"For this collaboration, we have drawn inspiration from the elegance and intensity of Crafters Union sauvignon blanc, as well as the Marlborough wine region."
The Crafters Union x Ginger & Smart enters voters into a prize draw of wines and a designer wardrobe valued at $1500.
The competition will run from 16-30 April 2019. To view the designs and vote, visit www.craftersunionwines.com/gingerandsmart
The limited-edition Crafters Union x Ginger & Smart Sauvignon Blanc will be available in BWS stores nationally from October 2019, with an RRP $20.00 (750ml bottle) and RRP $8.00 (250ml can).