International drinks producer Diageo has announced it will give all employees 26 weeks of fully paid parental leave, regardless of gender, carer status or length of service. Diageo Australia managing director David Smith said the move was about "removing barriers to career progression and ensuring talent is retained and nurtured".
"We're moving the conversation on from 'women having children' to 'people raising families'. For Smith it is a "huge step" forward in supporting staff and fostering inclusion and diversity for every employee.
The announcement was part of a global roll-out by Diageo. CEO Ivan Menezes told investors in New York on May 22. It would also set a "global minimum standard" of four weeks paternity leave on full pay across its global business, the company said.
A "significant number" of Diageo's businesses would be moving to 26 weeks fully paid paternity leave.
The scheme builds on the company's track record of a healthy work environment. It recently launched a flexible work philosophy to prioritise employee's need for balance, well-being, opportunity and fulfillment.
Strong track record on inclusion and diversity
In 2018 Thomson Reuters ranked Diageo fourth in the world on inclusion and diversity. Women make up 40 per cent of its executive committee and 44 per cent of its board.
Diageo Australia is one of 141 workplaces rated as an Employer of Choice by the Workplace Gender Equality Agency (WGEA) for 2019.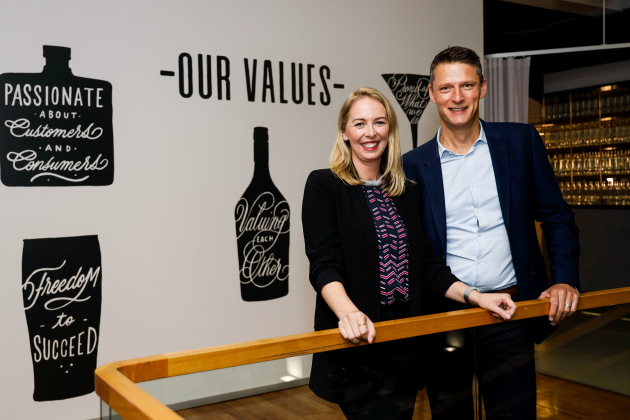 The Australian operation has gender parity at its executive leadership and extended leadership group levels and no gender pay gap.
WGEA director Libby Lyons says she hopes Diageo's scheme encourages other employers to follow suit.
"Our data shows that access to employer-provided paid parental leave has not improved over the last five years. Access to parental leave helps women to stay in the workforce and progress their careers and helps men to be more involved in their family life and in raising their children," Lyons says.
WGEA data shows that in 2015-16, the average length of paid primary carers' leave was just 10 weeks across all industries.
The federal government paid parental leave (PPL) scheme came into play in 2011. It provides eligible working parents with 18 weeks of PPL at the rate of the national minimum wage. On average, that equals 42 per cent of previous earnings, which adds up to about 7.6 weeks of full-time pay. WGEA says 38 per cent of employers pay full salary in addition to the government PPL for a set period.
Three scholarships to boost women in STEM in UK
In November 2018, the company reported a median pay gap of 18 per cent at its 24/7 manufacturing business in Scotland. Diageo says the gap grew that year because of a drop in women opting for shift allowances for unsociable hours as well as the continuing long-term trend for manufacturing roles being male dominated.
"This year, we have recruited more women than men into entry level roles in our Scotland business; 50 per cent of all promotions were women; 66 per cent of graduates hired were women; and we placed female science undergraduates in our innovation lab in Menstrie. Our focus for our business in Scotland is to build a strong pipeline of future female leaders across both office and manufacturing roles," the company says.
It announced two scholarships aimed at women to encourage more into science, technology, engineering and maths (STEM) careers. Over the next three years the scholarships would provide two women studying a BSc in Brewing and Distilling and an MEng in Mechanical Engineering with paid internships, mentoring from senior women in our manufacturing business and funding for the duration of their degrees, it says.