Mexican beer brand Corona has released an environmental documentary that seeks to shed light on the scale of plastic pollution in Australia as part of a broader mission to reduce waste globally.
The documentary, Protecting Paradise, was created in partnership with the not-for-profit organisation Parley for the Oceans and National Geographic.
The documentary is designed to be accessible to everyday Australians through the use of powerful visuals. The film reveals that approximately one tonne of plastic debris can be found for every kilometre of coastline, particularly in the once-pristine natural habitats of the North-East coastline and surrounding islands.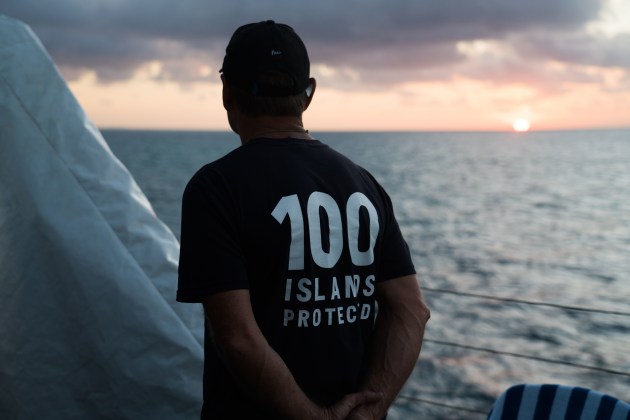 "Each year, nine million tonnes of plastic waste end up in our ocean and as a global media brand with a rich history of scientific discovery and exploration, we are committed to raising awareness of the challenges and highlighting the solutions in reducing single use plastic," National Geographic spokesperson Kael Hudson said.
Corona Australia spokesperson Andy Vance said that for many Australians, marine plastic pollution was "out of sight, out of mind" due to the pristine perception of its beaches.
Because Corona is a brand that is synonymous with the beach and that celebrates time outdoors, he said, the protection of these natural paradises is integral to the beer brand's values.
"We're on a mission to protect these paradises and plastic pollution is the most visible issue affecting paradise today."
Back in 2018, Corona, which is owned by the world's largest brewer AB InBev, became the first global beer brand to launch 100 per cent plastic-free rings in its packaging with the introduction of paper rings. The paper rings are made from a plant-based biodegradable fibre and contain no plastic, and break down within a few days at a compostable facility and within a few weeks if left on land or in the sea.
Corona and Parley for the Oceans announced their partnership back in May 2017 and pledged to protect 100 islands by 2020. To date, more than 1.3 million kilograms of plastic waste has been collected globally through Corona and Parley's partnership.
The protection of 100 islands is made possible through the implementation of the Parley AIR Strategy: Avoid, Intercept and Redesign. The Protecting Paradise documentary is the next step in launching a national initiative at educating and recruiting Australians to help marine plastic pollution.
To further reduce impact of plastic pollution, Corona is giving away 500,000 750mL reusable water bottles this summer so that Australians can develop more sustainable and eco-friendly habits such as avoiding single use plastic bottles. The limited edition Corona x Parley stainless steel reusable water bottles come with any carton or case purchase of Corona Extra and Corona Ligera from liquor stores all around Australia.
Corona and Parley have also announced a national beach clean-up and educational series, Volunteers for the Ocean, which will cover 16 beaches across NSW, Queensland, South Australia, Western Australia, Victoria and Northern Territory.
Volunteers for the Ocean is designed to encourage everyday Australians to act against plastic pollution on their local beaches and waterways, and the company is inviting the public to volunteer at upcoming beach and marine clean-ups by registering online on the Corona Australia website.
The Protecting Paradise documentary is now live online.