A Melbourne startup has created a new product sampling and brand experience marketplace that promises to take activations well beyond supermarkets and train stations.
Brandcrush, the brain child of Teresa Aprile and Matthew Hurle, has already matched big brands like Ferrero, Bondi Sands, Califia almond milk, Bega Cheese, The Chia Co and Tom Organic with activation hosts such as Luna Park, Bondi's Bucket List and XTend Barre.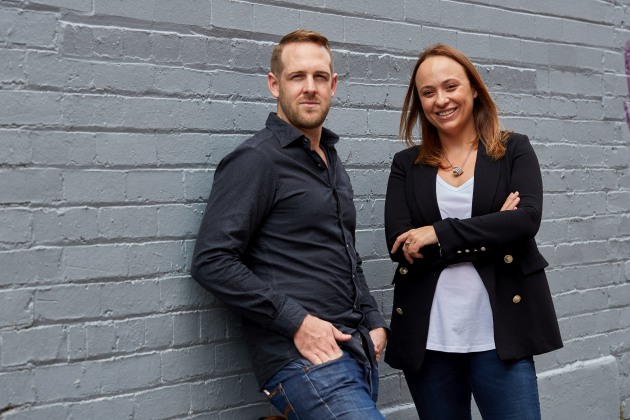 Aprile is a marketing and brand development specialist, and Hurle is a marketplace growth specialist and founding sales director at influencer marketplace, TRIBE.
The Brandcrush platform, which went live in Australia in September last year, already has more than 600 activation spaces on the site, and is growing rapidly, according to its founders, who say they have plans to take the model overseas next year.
Traditional hit-and-miss mass sampling campaigns and sponsorship-based events are often high cost, low return, and as a result see consumers bombarded with brands and products that aren't relevant to them, according to Aprile, Brandcrush's CEO.
Brandcrush, in contrast, has been designed to simplify and boost the activation options for brands, and to better match the brand with the host in the form of non-traditional yet highly targeted live spaces, she says.
"Brandcrush helps brands cut through the clutter and get the attention of consumers by integrating with their day-to-day activities.
"From yoga studios to hair salons, cafes, events, and even corporate offices, any space can become an 'Activation Host' on Brandcrush and get paid to distribute product samples or host brand activations."
The intimate and relevant nature of these collaborations also means consumers receive brand introductions from businesses they already know and trust, Aprile says.
In one recent Brandcrush campaign, Queensland snack company Picky Picky peanuts brand offered free samples to barbers and bottle shops.
"I had no idea how powerful the collaboration would be," activation host and owner of Bottle House Balaclava & South Yarra, Fabrice Delaitre, said. "The Picky Peanut brand and flavours actually bought customers back into the store. It's created a fantastic talking point and we are keen to explore a stockist relationship as well."