Understanding human decision making and the interventions which can be taken to convert customers, as well as sustainability, passion and purpose for packaging, led this morning's discussion at the 2020 Women in Packaging forum. 
The third Women in Packaging event, presented by PKN Packaging News and Food & Drink Business, was held as a virtual event for the first time. It was hosted in partnership the Australian Institute of Packaging as part of the 2020 AIP Australasian Packaging Conference.
Behavioural scientist Sonia Friedrich was the keynote speaker, and shared with the virtual audience her first-hand experimental research in behavioural economics.
Friedrich discussed the importance of brain knowledge and how sharing this across departments in businesses can help develop a stronger connection between packaging, design and marketing, as well as impact bottom line revenue incomes.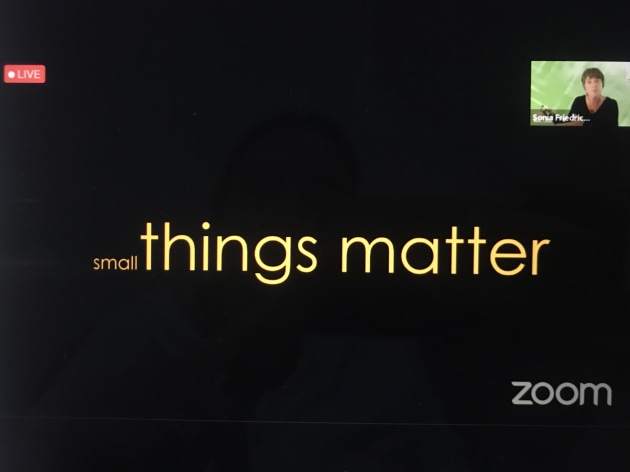 "When you start understanding the power of this space [behavioural economics] in your business, you can start to see the interventions you can dial up or dial down – the way you nudge your customer," Friedrich said.
"The brain makes decisions that are conscious and unconscious – 90 per cent is unconscious. Every small change that is made can have an impact on the end result. If we look at life as a series of heuristics and biases, we see that we often make default choices. When we do that choice over and over again, it becomes a habit, which then becomes a belief set. We need to challenge this."
The human brain is hardwired to the path of least effort, Friedrich said, as "we are hardwired to our own status quo". She challenged attendees to look at their own packaging and question whether their eyeballs stay on the pack.
"When it comes to packaging, there is of course consideration to be given to the legality of what needs to be on pack, but aside from that – can you identify where there is breathing space on your packaging?" Friedrich asked. 
"There are different ways to tap into unconscious behaviour and emotional saliency tells us whether we should bother or not."
"Our brain has two systems – reliant on system one, which is often our default – while system two decides on beliefs and whether we should engage or not. It tells us that if our brain is made to work too fast, too early, we won't engage and most likely, won't come back."
Loss aversion was also a brain function to consider, with humans fearing loss more than they value gain in ratio of 2:1, as Friedrich reminds us of the panic buying – particularly of toilet paper – earlier in the year. 
In addition, choice underload and overload echoed another brain hardwire – the need to compare – and discovering ways to encourage engagement rather than opting for contraction when presented options. 
"It is important to play with small nudges and bring behavioural economics into your department. It is something that filters through the organisation," says Friedrich. 
"I encourage you to speak with your teams and ask them to go through the process of being one of your customers – it will help all levels discover what's working, what's not and how you can make a shift in behaviour for future customers."
Panel full of passion
Following on from the keynote, Food & Drink Business and PKN publisher Lindy Hughson moderated the panel session, which focused on passion and purpose. 
Panellists included co-founder and director of The Better Packaging Co, Kate Bezar; founder and CEO of Planet Protector Packaging, Joanne Howarth, co-founder and director of tna, Nadia Taylor; and Brisbane-based plastics researcher and PhD Candidate at the University of Queensland, Nicole Garofano (MAIP).
All women shared their passion for their businesses and practice, such as Taylor discussing the way tna's rotary machine Robag became an industry standard for the snacking industry, as well establishing a philanthropic foundation; Bezar's compostable e-commerce packs which have converted 25 million single-use mailing bags; Howarth's core principle around making a measurable impact as her business removes polystyrene from the planet; and Garofano's small island state waste management, including the Clean Up Barbados initiative, which continues on today.
COVID-19 has presented many challenges in the norms of doing everyday business, but has also presented new and unexpected opportunities.
"Our priority during the pandemic was the safety of our staff globally, and though there were some challenges at the start, working remotely worked quite well for us," said Taylor.
"At tna, we are an international business that has teams spanning across six factories, so we kept in touch globally with 'town hall' meetings through Microsoft Teams, which gave us the chance to essentially have all our staff under the one roof and come up with solution as one team."
"It's been a learning experience but we've managed to overcome these challenges, we're very lucky."
Bezar echoed this sentiment with the adaptation at The Better Packaging Co.
"In the early stages, there was a huge amount of uncertainty and our sales fell off a cliff in Australia and New Zealand – we were in talks with large companies for branded packaging but that all had to be put on hold," said Bezar.
"We never could've anticipated the huge shift to online shopping – parcel volumes have been on par with pre-Christmas sales in Australia. Since a lot of our packaging is produced in China, our supply and lead times blew out, so we've had to rebuild and find new ways to keep up with the demand."
"We've come out a stronger company internally and externally, with better processes in place now."
Howarth said COVID has been an opportunity for the team at Planet Protector Packaging to focus on sustainability, despite a lot of the larger corporates going into surivival mode and placing sustainability at a lower priority.
"We saw a huge demand for insulated packaging as so many businesses pivoted online. Everyone wanted their product out the door quickly, and so we used that time to develop our systems," she said.
"There was a lot of small businesses entering the online space for the first time and pleasingly, they were environmentally aware and it didn't occur to them to look at the plastics, so they were already engaged in this space and sustainability."
On a bigger picture purpose scale, Garafano, who is set to graduate from her PhD in the coming weeks, said that she believes she has a dual purpose in being an advocate between the packaging industry and the public.
"My experience in Barbados has built a foundation for me to have a dual purpose – I am learning as much as I can about the packaging industry and different circumstances materials like plastic can have, as well as the impact of packaging and reduce food waste," said Garafano.
"By being this advocate between industry and the public, it helps identify what the public is missing in the awareness of packaging, plastics and sustainability. To understand the system not just for major markets but also small island states is important when it comes to making the changes that are effective for management of waste in these areas."
The 2020 Women in Packaging forum was part of the 2020 AIP Australasian Packaging Conference, running online and virtually for the first time, from 27-30 October.