A year after launching a new strategy for its snacking business – Snacking Made Right – Mondelēz has released its inaugural State of Snacking report.
Surveying 6000 people from 12 countries, the report confirms the increasing popularity and trend towards snacking.
It found seven in 10 Millennials preferred eating small meals throughout the day. For adults worldwide the figure was six in 10, but for Millennials and Generation Z, the preference was pronounced.
Carried out by The Harris Poll polling company, Boomers are more likely to place importance on nutritional values such as low fat, low sugar and low calories, while Millennials and Gen Z are far more likely to seek snacks that are mood enhancing (23 per cent), brain boosting (16 per cent) or gluten free (15 per cent).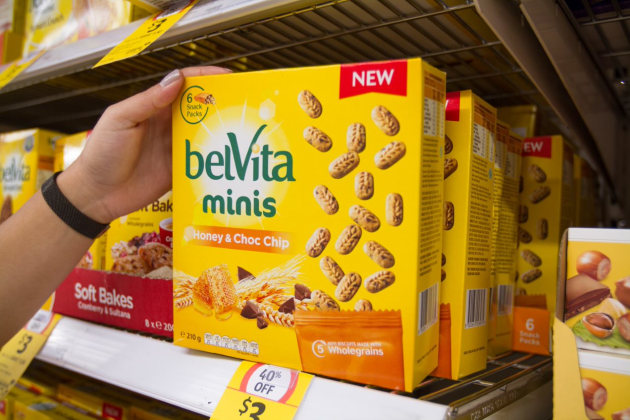 Snacking is also maturing from being a treat or something sweet to nutritious alternatives when consumers don't have time for a sit-down meal.
Nigel Parsons, the Managing Director of Mondelēz Australia said: "This potentially reflects dieting trends. In the past, the focus has very much been on counting calories and lite options, while younger consumers are seeking snacks that meet a functional need which includes shaping their mood and general wellbeing,"
"Snacks are an increasingly important part our daily diets, and the research shows that we want options that are good for us and meet our nutrition and wellbeing needs."
The report found that snacking is a growing behaviour globally, with Australians prioritising convenience over all else when it comes to snacking, and seeking healthy, sustainable and lovally sourced snacks.
Snacking also provides "bite-sized" moments of human connection and nostalgia, as well as "nourishing the body, mind and soul".
Key findings in the report include:
Australian snackers tend to be creatures of habit, with 70 per cent of adults saying they tend to snack around the same time each day. This number is consistent across generations.
60 per cent of Australians snack in the morning, 64 per cent in the afternoon and 50 per cent in the evening.
For more than 8 in 10 people, convenience (88 per cent) and high quality (83 per cent) are among the top factors impacting snack choice.
63 per cent of Australians say 'some of my fondest childhood memories include sharing a snack with my parents', and 67 per cent admit snacking on those same foods continues to make them nostalgic today. Among centennials and millennials, that number rises to 84 per cent, with many saying they look for their favourite childhood snacks when visiting their parents.
The role food plays in health and wellbeing is increasingly top of mind for consumers around the world; people are more commonly considering how snacks affect their emotional wellbeing, as well as their physical health.
38 per cent of Australian snackers hope snack foods become more supportive of local farmers (+4 per cent higher than the global average).