Coca Cola Amatil has recorded revenue growth in its Australian Beverages business for the first time in seven years, its full year results revealed today. For Group MD Alison Watkins, there were pleasing progress across multiple areas of the business and an improvement in EBIT growth trajectory.
Amatil's net profit rose 34.2 per cent to $374.4 million in 2019 after it booked one-off profits of almost $14 million from the sale of SPC Ardmona and property divestments.
"Overall this is a healthy financial performance for the group. This result demonstrates encouraging progress as we mark the completion of our two-year transition period," Watkins said.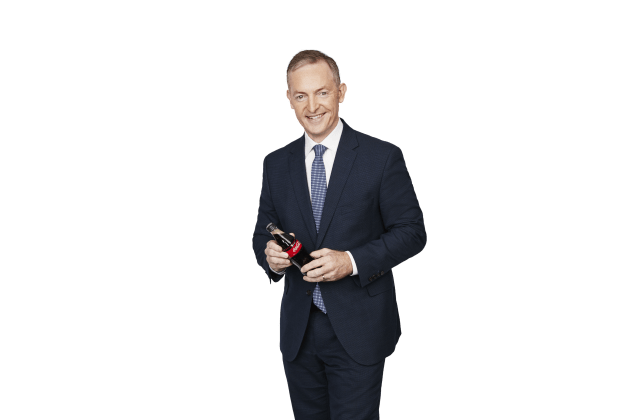 The Australian beverage division saw revenue growth of 2.4 per cent. Total sparkling beverages achieved small volume growth of 0.3 per cent to 205.9m unit cases, but total still drinks increased in volume by 1.9 percent to 79.5m unit cases.
While AusBev saw a 1.9 per cent decrease in EBIT to $369m, down from $376.1m in 2018, it still accounted for 57.7 per cent of the group's total EBIT.
Australia MD Peter West told Food & Drink Business he was pleased with the performance improvements, particularly 2H19. "We put an accelerated growth plan in place in partnership with the Coke company to highlight where we believed we could return to growth and it has played out quite well."
For West it was the cumulation of growth plan initiatives, key selling weeks, driving growth in the state immediate consumption channel and targeted marketing campaigns like Share a Coke.
The low/no sugar market is driving much of the growth and innovation. West said it was a message Amatil was hearing "loud and clear" and as a result was looking to reformulate original products as well as innovating and developing new ones.
While the classic portfolio accounts for 65 per cent of the business experienced stayed relatively flat, revenue and volume growth for the year was led by "excellent performance" by Coca-Cola No Sugar.
West said: "Our diet/no sugar portfolio accounts for 35 per cent, and experienced five per cent growth. When you take into account Diet Coke is less than nine per cent of sales, you realise No Sugar is the juggernaut and doing incredibly well.
"The fastest growing areas in the market are diet colas, energy drinks – traditional and no sugar, and the third generating growth is in kombucha. There is no doubt market growth is disproportionately coming through no sugar, and we're seeing people modify their diets. Health is a key trend, but energy and taste are as well.
"We made a pledge that by 2020 we would reduce the calorie portion of our portfolio by 10 per cent and would reduce it by 20 per cent overall by 2025. That's a combination of reformulation, zero calorie varieties of our main brand and low/no sugar innovation that we bring to market."
West explained that consumers don't have singular purchasing habit. Someone might buy a Coke Classic at the service station, but something else from the supermarket. "Consumers are not 'only' but switch between different parts of the portfolio in the market."
"In all the categories I've been exposed to over the last 15 years, is the notion of a well curved bell curve – all the growth comes from health on one side and indulgence on the other. People want both. They want healthy, but they want indulgent and great tasting. You will see both ends of the spectrum performing."