A $650 million thermal power plant – the largest of its kind in the world – will be built in South Australia by international company SolarReserve.
The plant, called the Aurora Solar Energy Project and located in Port Augusta, will operate like a conventional coal or gas power station.
The plant will have a capacity of about 135MW under normal operating conditions with the ability to increase that output in favourable conditions.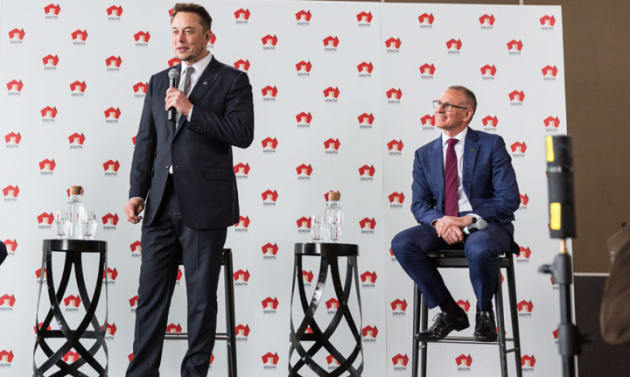 It will be situated about 150km northwest of Hornsdale Wind Farm in Jamestown, where it was last month announced that Elon Musk's Tesla is installing the world's largest Lithium-ion battery.
Aurora will deliver 495 gigawatt-hours of power annually, providing fully dispatchable baseload electricity to the network.
The South Australian government awarded SolarReserve the contract after a tender process to procure 75 per cent of its long-term power supply in order to attract a new competitor into the electricity market, to increase competition and reduce power prices.
The offer from SolarReserve was reportedly the lowest-cost option of the shortlisted bids with the government paying no more than $78/MWh.
SolarReserve CEO Kevin Smith said energy storage technology was an excellent fit for the South Australian electricity system and would create jobs and stimulate long-term economic development.
"Aurora will provide much needed capacity and firm energy delivery into the South Australian market to reduce price volatility," he said.
SolarReserve plans to establish an Australian headquarters in Adelaide this year. The Aurora plant will be built on a vast pastoral station about 30km north of Port Augusta.
The project will use thousands of mirrors (heliostats) to reflect and concentrate sunlight onto a central receiver on top of a tower. The process heats molten salt, pumped to the top of the tower and flowing through the receiver, to 565 degrees Celsius.
The molten salt provides a stored heat source that is used to generate steam to drive a single turbine that generates electricity. The facility can generate power at full load for up to eight hours after sunset.
Although South Australia leads the nation in the uptake of wind energy and rooftop solar with renewable sources accounting for more than 40 per cent of the electricity generated in the state, the closure of two coal-fired power stations in recent years has increased its reliance on energy supplies from the eastern Australian states.