Vetta Pasta is partnering with Rural Aid to launch a specially-marked pasta range, with 10 cents from each pack donated to the charity to support rural community initiatives.
The new Vetta Rural Aid range is made from 100 per cent Australian durum wheat, which is responsibly farmed, ensuring crops are grown safely while protecting the environment and social-economic conditions of the farmers and local community.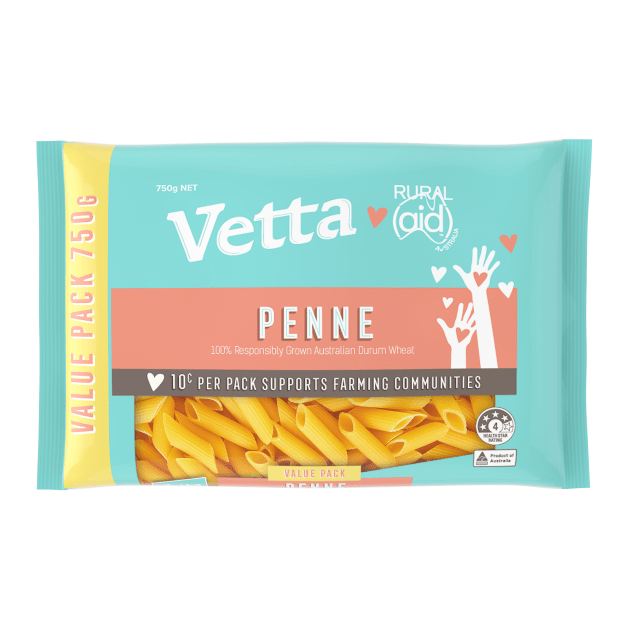 "As a family owned Australian business who deals with Australian farmers, the partnership with Rural Aid was a natural fit for us. It means a lot to us to be able to give back and support rural communities," said Rinoldi director and owner Bill Quayle, producer of Vetta Pasta.
Rural Aid is one of Australia's largest rural charities, providing support such as financial assistance, water, hay and counselling to farmers in times of drought, flood or fire. 
"Rinoldi is well renowned for proactively supporting Australian farmers and we're grateful for the opportunity to partner with an Aussie owned business," said Rural Aid CEO John Warlters.
The Vetta Rural Aid range includes penne, spirals, spaghetti and fettucine pasta. it is now available in Woolworths stores nationwide in 500g and 750g value packs from RRP $2.25 and $2.80, respectively.