Honey producer Meluka Australia has partnered with the Foundation for Rural & Regional Renewal (FRRR) and Vinnies for a limited-edition black label honey to support bushfire affected Australians. 
With around 11 million hectares of bush, forest and parks around Australian burned during the recent summer of bushfires, many farms around the Bungawalbin region in Northern New South Wales, where Meluka's farm is situated, experienced the fires first-hand.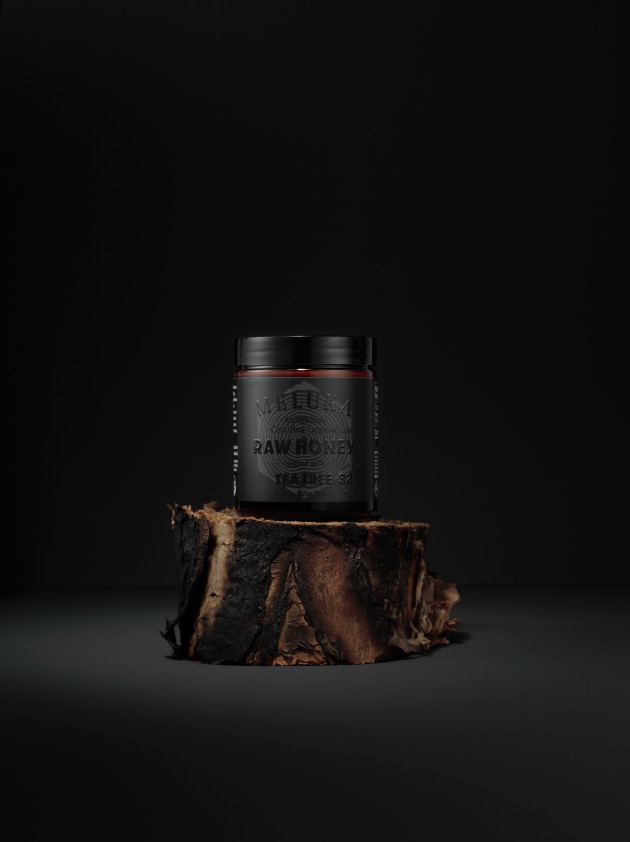 Although its tea tree plantation and farm infrastructure were not burned, Meluka's old-growth forest area, home to thousand-year-old mother trees, were impacted by fires.
The Meluka limited edition black label Rescue Tea Tree Honey was created to help affected communities, with 100 per cent of the sale proceeds will be donated equally between both FRRR and Vinnies charities to assist with their bushfire appeal services.
The black label has a male emboss and black screen gloss on the tree ring icon. It was designed by the team at Biggie Smalls Design, donating their services to the product, and printed by Multi-Colour Corporation Queensland, also donating their label printing services.
"We worked with our design and print partners, Biggie Smalls and MCC, who took inspiration from the darkness of this devastating period and this was reflected in how we chose to design this label," Meluka Australia CEO Ben Rohr told Food & Drink Business.
"We replaced our copper foil with a black foil, initially giving what is a completely black exterior.  Though once opened, you reveal what is dark golden honey infused with the signature properties of Australian tea tree."
"We are pleased to be working closely with both Foundation for Rural and Regional Renewal as well as Vinnies to support those who have been so tragically devastated by this deeply upsetting series of bushfires over summer."
Rohr said the feedback has been very positive from both Vinnies and FRRR, as customers have shown a willingness to support this initiative despite the difficult times Australians face right now – "we feel it's particularly important to come together to support each other".   
The limited edition black label rescue honey is available from Meluka Australia's website for $44.95 plus shipping.