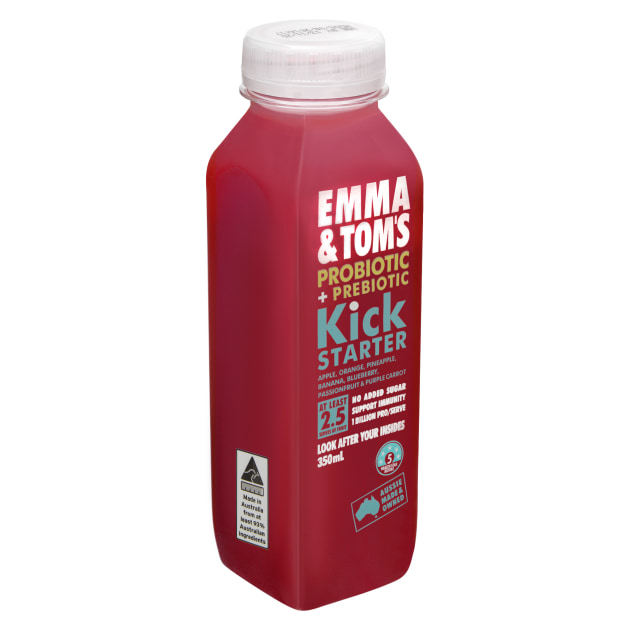 During Victoria's stage three and four restrictions, Emma & Tom's has developed and released its new Kick Starter Juice, which feature probiotics and prebiotics in every serve.
The 350ml juice has the added probiotic Lactobacillus casei, prebiotic Acacia Fibre and Chicory Fibre. 
Co-founder and CEO Emma Walsh said the team felt it was important to create a juice that not only taste like an iconic Emma & Tom's juice but was also functional in supporting good digestion, immunity, and a thriving gut microbiome. 
"It is becoming very clear that what we eat has an enormous impact on the health of our microbiome and that in turn has a big impact on our own health, both physical and mental," said Walsh. 
"In the midst of a pandemic we needed to adapt quickly, I'm extremely proud of the team and their resilience to developing what we feel is the most exciting and delicious juice, all through virtual meetings and focus groups."
The Kick Starter Juice includes cloudy apple juice, Valencia orange juice, pineapple juice, banana puree, blueberry puree and passionfruit pulp.
It is now available to order online for contactless delivery, and also at selected cages, restaurants and independent supermarkets across Australia.