Australians are embracing healthier habits than in decades past, but chronic busyness is trumping good intentions in the kitchen, and driving new opportunities in healthy convenience.
That was a key theme to emerge at last week's Food & Drink Business LIVE breakfast forum, The Convenience Culture.
Consumers are exercising more, are watching what they eat and drink, and almost half of are concerned about their sugar intake, according to LIVE keynote speaker Laura Demasi from Roy Morgan Research (pictured above).
"We're more careful about what we eat and drink but when life gets in the way, convenience is still king," Demasi told attendees. "Despite our best efforts, our waistlines continue to expand."
Demasi, who is the director of Social and Consumer Trends at Roy Morgan Research, said a whopping one in five now say they just don't have time to cook, and more than fifty per cent of consumers eat takeaway food regularly.
This consumer time crunch is also driving demand for food delivery services such as UberEATS and Menulog, and meal kits such as HelloFresh and Lite n' Easy, and also pre-packaged readymeals in supermarkets, Demasi says.
Ticking the boxes
Products that tick both health and convenience boxes represent a massive opportunity, according to Delicious Foods Australia founder Nicole Mahler who took to the stage to share the story behind the creation of her own line of healthy chilled meals, which began when her daughter adopted a vegan diet.
Australia is the third fastest growing vegan market, Mahler says, and she realised that the niche was "screaming for innovation".
Over the past five years, she has sought to fill that gap with her convenient Dahlicious and Veglicious plant-based product lines, which boast five health stars, and are sold chilled in pouches Australia-wide.
The next wave 
More big transformational shifts are around the corner, and these could also change and disrupt the convenience game, according to Dr Angeline Achariya, CEO of the Food Innovation Centre at Monash University.
Faux ingredients such as lab-reared meat for consumers prepared to pay for guilt-free indulgence, and products targeting personalised health and nutrition, are two big opportunities that are ripe for innovation, Achariya predicts.
"The consumer of the future is going to demand these things," she said.
Leader of the pack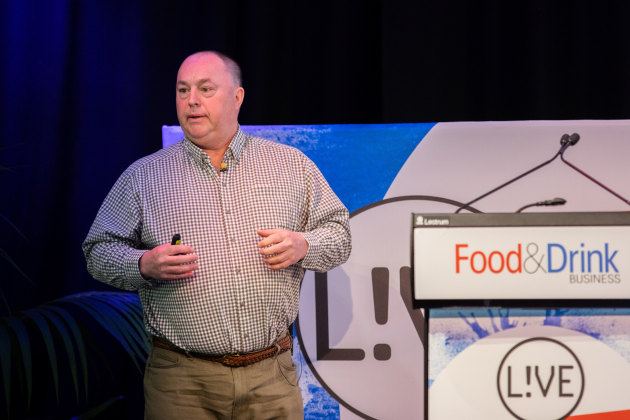 A number of products on the shelf today are, thanks to innovations in packaging, leading the way in the convenience stakes. Iain Blair, the director of creative design agency Birdstone Collective, profiled a number of top contenders, including Brownes Diary's recyclable upside down yoghurt pack, SPCs differentiated pouch range, Mentos' new Velcro closure, and Always Fresh Olives which are packaged in single-portion shelf-stable bags.
Blair advised brands to keep moving, however, as the latest packaging advances would in time be taken for granted by consumers. "What is convenient now is not convenient tomorrow," Blair said.
The complex issue of balancing functional delivery and sustainability through smart packaging design and material choices was tackled by a panel session hosted by Food & Drink Business publisher Lindy Hughson and featuring Blair, Achariya, Brownes Dairy marketing and sales director Natalie Sarich-Dayton, and Tetra Pak Oceania marketing director Jaymie Pagdato.
See our upcoming November-December issue for more LIVE coverage.
LIVE: The Convenience Culture was sponsored by Heat and Control, Flavourmakers, ADM, AUSPACK, Daylight and Ecolean.