Australian craft spirit producer Starward Whisky has released the second cocktail in its bottled series – the Red Manhattan.
Starward released the first of the range – the (New) Old Fashioned – in 2018 and expects its take on a Manhattan to have similar success. 
This time it teamed with Adelaide Hills Distillery. The company drew inspiration from its signature red wine barrel characteristics and then infused native botanicals from the distillery to enhance the taste of the grain whisky.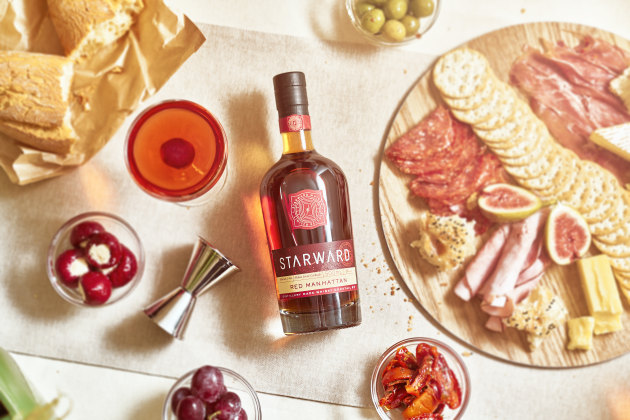 The cocktail is "bright and balanced" and 'bartender quality' you can enjoy at home, he says. "Starward and Adelaide Hills Distillery are both innovative and award-winning local craft spirit producers that are passionate about creating distinctly Australian flavours," Starward head distiller Sam Slaney says.
As the 'new world whisky' market growing six time faster than 'traditional whisky', the company will continue to "push the boundaries of Australian whisky and pursue creative drink collaborations with other local craft spirit producers, Slaney says. 
Starward limited-edition Red Manhattan (500ml) has a RRP of $49.00 and available from the Starward distillery and Starward.com.au.