S.Pellegrino is celebrating its 120th anniversary with a limited edition glass bottle. The renowned sparkling mineral water producer has used the same shape glass bottle – Vichy – since its origin in 1899.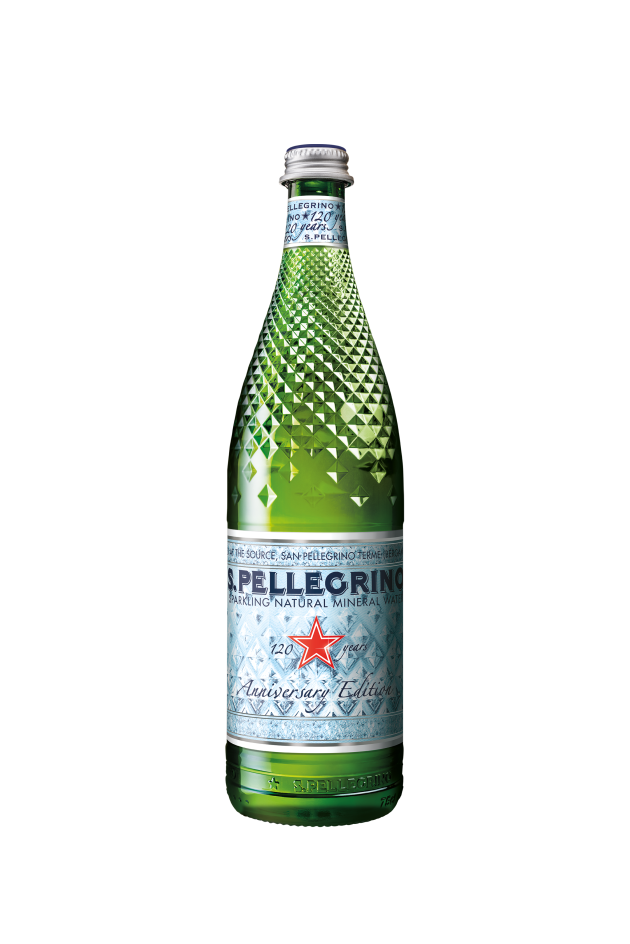 The bottle features diamond-shaped rivets on its surface to represent "that diamonds are forever, ensuring the S.Pellegrino legacy is upheld for years to come", and is complemented with a silver-lined 120-year anniversary label to commemorate the occasion.
"S.Pellegrino's green glass bottle, with its unique Vichy silhouette, is an elegant and sophisticated shape complete with the unmistakable Red Star – both important values connecting the brand to its heritage," S.Pellegrino marketing specialist Steve Rainey told PKN.
"A bottle like this creates excitement in trade as it's the continuation of special edition labels that are released each year based on the brand ethos; authenticity, togetherness, passion, beauty and flair."
The Anniversary Edition has been celebrated globally at Bocuse d'Or Grand Final at the Sirha in Lyon, France (January), Milan Fashion Week (Feb), Festival de Cannes this year (May), and World's 50 Best Restaurants in Singapore (June).
It is now available in Australia and New Zealand through premium restaurant partners, as well as from restaurant stockists on request.