The BH Fine Foods Company has released a new probiotic range under its Connect Foods brand, adding to its existing superfood offering.
A Dairy-Free Probiotic Spread and the Organic Fibremax powder will join the Connect Foods range, which currently includes products such as Roasted Pumpkin Seeds, Seaweed Chips and Organic Maca Powder.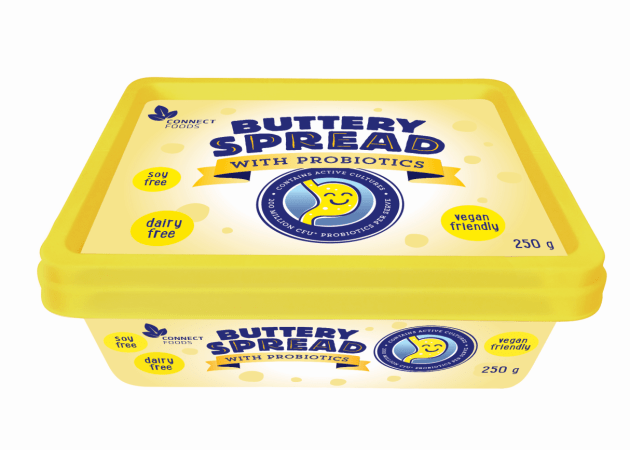 The probiotic used is GanedenBC30, which is strain supported by many clinical studies to have digestive benefits such as healthy digestion, immunity and protein utilisation.
Connect Foods co-directors Barak Begleiter and Tony Pountney said they were excited to bring the new products to market and allow consumers to incorporate probiotics in their diets without having to sacrifice on taste and without having to break the bank.
"We started Connect Foods to make healthy food accessible, affordable and most importantly delicious," said Connect Foods co-directors Barak Begleiter and Tony Pountney.
"With developments in probiotic technology and also the increasing awareness of the benefits of probiotics we have focused on developing products that allow consumers to get their daily dose of gut-healthy probiotics in their everyday foods."
Connect Foods Oganic Fibremax is now available at Chemist Warehouse and Woolworths, and the Dairy Free Probiotic Spread can be found in Coles.