In shades of pink and an abundance of floral, Cadbury has released two limited edition Roses packs in time for Mother's Day, partnering with Australian illustrator Megan Hess for the packaging design.
Hess is internationally renowned for her fashion artistry and her signature style features on the Roses packs, giving them a modern twist.
Hess said she was thrilled to be partnering with Cadbury to celebrate the important women in her life for Mother's Day.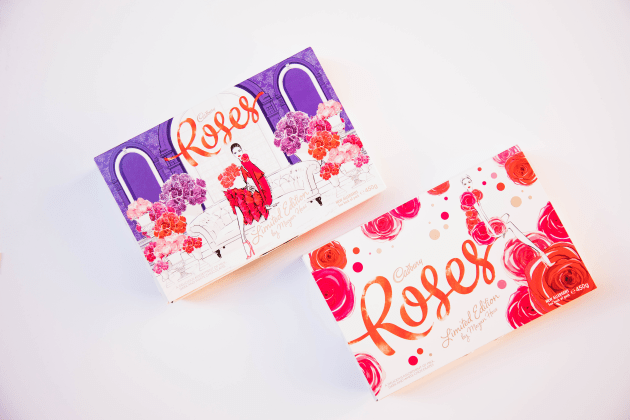 "I am excited to be able to share my illustrations with Australian women through Cadbury Roses and make this classic gift even more special," said Hess.
"Being a mother, I understand how important it is to share these special moments with your loved ones."
The limited edition pack features all the Roses classic flavours including Turkish delight, hazelnut swirl, caramel deluxe, classic milk and dark mocha nougat.
The Cadbury Roses release for Mother's Day is available in 450g boxes and can be found in all major confectionery retailers across Australia.