Five new flavours from Cadbury have hit the shelves in time for peak couch season, aka winter.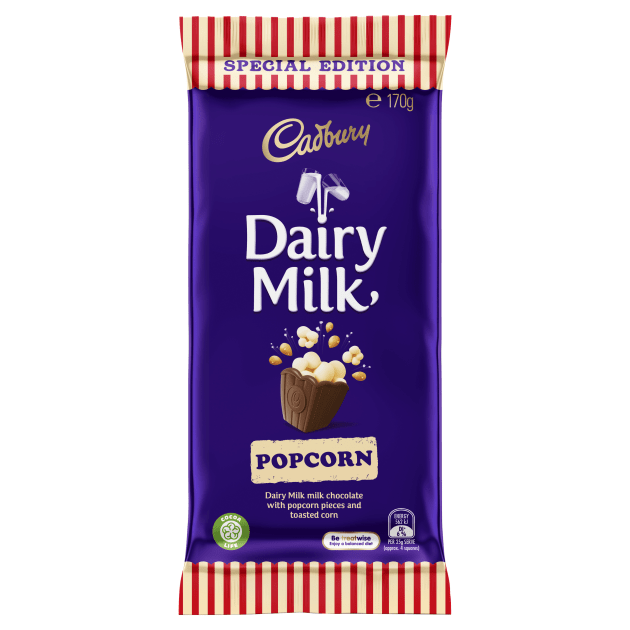 Limited edition runs of Coconut Rough Fruit & Nut, Popcorn (Coles only) and Hedgehog (Woolworths only) are out, while Creamy Hazelnut Crunch and Crispy Mint Creme are now permanent fictures.
Coconut Rough Fruit & Nut includes a 'textural new twist' and is packed with toasted coconut, sultanas and hazelnut pieces. Popcorn mixes a sweet, salty and crunchy combination, and Hedgehog features biscuit, toasted coconut and almond pieces.
Adding Creamy Hazlenut Crunch and Crispy Mint Creme permanently to the Dairy Milk range as 'modern re-expressions' of popular chocolate flavours.
The new Cadbury Dairy Milk flavours have now started rolling out in supermarkets and retailers nationally.