Dublin's Teeling Whiskey has entered Australian liquor stores with three premium and exclusive small batch whiskies, one of which is a collaboration with South Australian winemaker, Jim Barry Wines.
Brothers Jack and Stephen Teeling worked with the Barry brothers, based in Clare Valley, South Australia, to mature the Teeling 17-Year-Old Single Malt Irish whiskey in the Barry's award-winning shiraz barrel, The Armagh.
"The Barrys have been creating world-class wine from the Clare Valley region for 60 years and we saw many synergies between ourselves and brothers Sam and Tom Barry," said Teeling Whiskey founder Jack Teeling.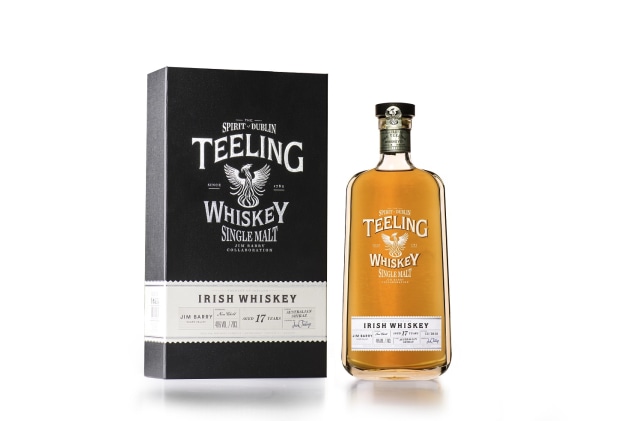 "With their connection to Ireland, to running a successful family business, to perfecting their craft through the generations. This fantastic collaboration between our families has resulted in a one of a kind expression with only 2,000 bottles available around the world."
Teeling will also bring its 24-Year-Old Single Malt whiskey to Austalia, which recently won the award for the World's Best Single Malt at the World Whiskies Awards 2019. It is made from 100 per cent malted barley and has matured for 21 years in ex-bourbon barrels, before being aged for a further three years in former Sauterne wine casks.
The third whiskey to arrive in early August is the Teeling Whiskey Imperial Stout Cask Finish, where the Teeling brothers collaborated with Galway Bay Brewery on the west coast of Ireland.
The three new Teeling whiskies will be available in select Dan Murphy's stores nationally this month. The 24-Year-Old Single Malt has an RRP$600, the 17-Year-Old Single Malt Jim Barry Shiraz Cask Collaboration for RRP$200, and the Stout Cask Collaboration with Galway Bay Brewery for RRP$80.