Ailsa Bay has partnered with blockchain technology company arc-net to launch a blockchain whisky, which can capture the full whisky distilling and manufacturing process.
As part of the William Grant & Sons portfolio of brands, Ailsa Bay is using blockchain to also allow customers to track their whisky from source to store, and works with its parent company's existing data sources, such as cask types, filling and bottling dates.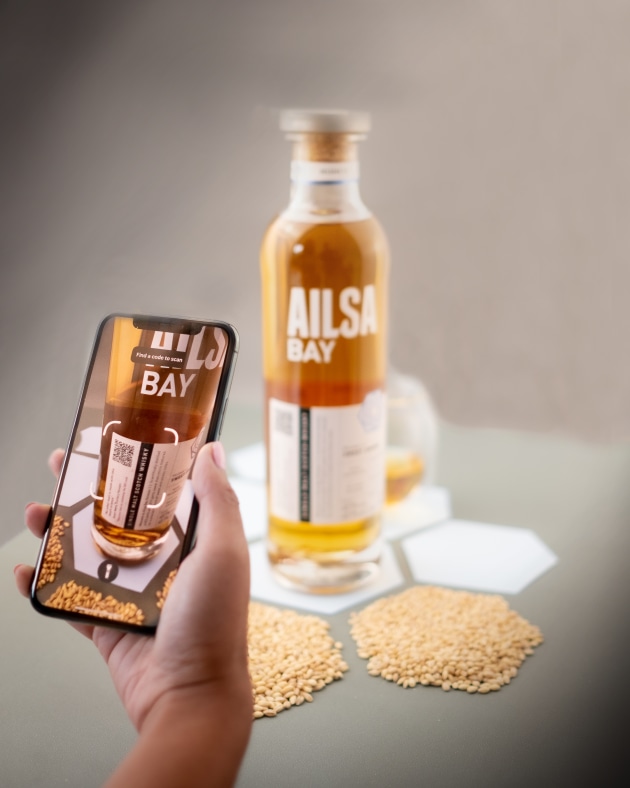 The track and trace feature will be available through a scannable QR code, where customers are presented a visual history of their whisky and is produced using digitally created art generated by the blockchain data.
"Innovation is a key part of the William Grant & Sons business. We're constantly looking to evolve our offering and learn new things in order to push the boundaries within the drinks industry," said Aisla Bay brand ambassador James Macrae.
"We're doing something now that we hope will set the bar for the future experience of spirits, and we look forward to seeing how other brands follow suit as innovation within the industry continues to develop in the next few years."
The blockchain technology will allow Ailsa Bay to "gather data from existing and potential customers, using mobile location services to correlate where the whisky is being purchased and consumed to maintain brand protection".
Ailsa Bay whisky is now available in liquor stores national with an RRP of $95.00.