The supplier behind a linerless self-adhesive labelling system for trays of meat, ready meals, and salads will be showing visitors to Foodpro 2017 why linerless labels are an environmentally friendly innovation.
The Le Mac Australia Group (Stand K61) will be showing how the labels do not use backing liner like traditional labels, which cannot be recycled and will not decompose in landfill.
The system is fully automatic and delivers significant efficiency gains over traditional pressure sensitive labelling machines or hand-application of carton sleeves, according to the company.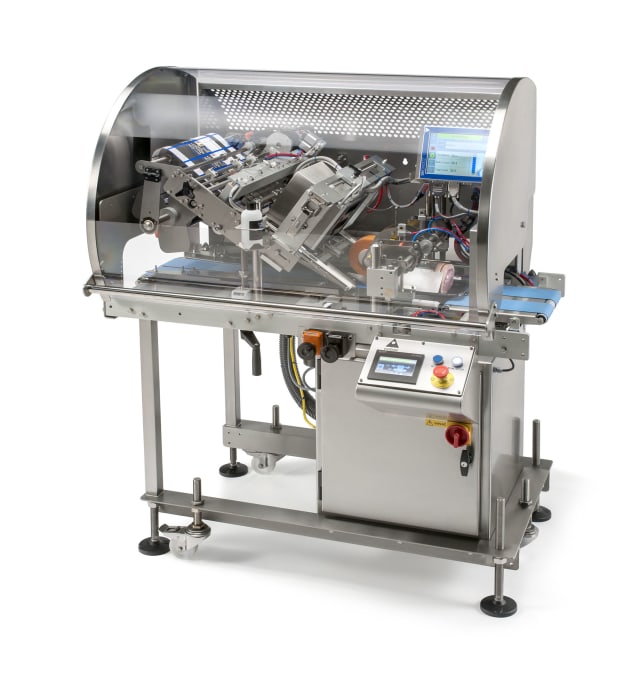 Le Mac works with heavy gauge cardboard, film or paper labels in eight formats which are suitable for stretch-wrap trays, top seal trays, and vacuum skin packs (with protrusions). All this can be run on the same machine without change parts.
Le Mac's linerless systems are used by many major Australian food manufacturers and are currently used on a range of Woolworths and Coles products.
The company also offers digitally printed labels for small lot variants and flexographically printed labels for longer runs. It can print a range of effects to convey different levels of branding, from generic to premium, and on its digital press, designs can be changed easily without the need to purchase extra plates.