Australian vibratory equipment manufacturer Enmin has made available a range of controllers suited for all brands of vibratory equipment, including both manual and automatic models. 
The controllers come in a variety of differing enclosures or as a standalone piece for inclusion into central panels. 
Enmin provides around 25 circuits and supports most applications where electromagnetic vibratory feeders and devices are used. Standard circuits will accommodate electromagnetic vibratory feeders up to 10 amps draw and can be used on any single-phase circuit.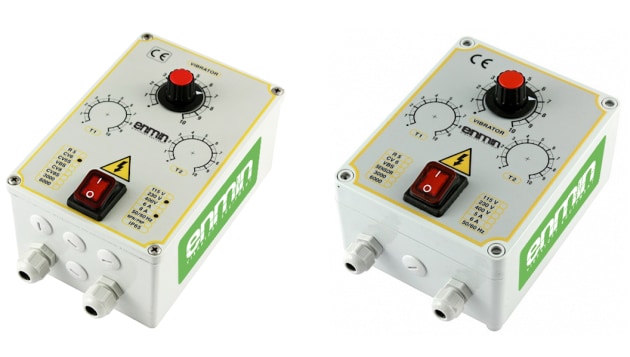 Enmin general manager Anthony Gallaher said the controllers can be used on any type of linear or circular vibratory feeder and are designed to conform to ISO 9001, IQNET and CSQ standards.
"Their performance and reliability have been proven over many years of use," said Gallaher.
"No matter what type or what brand of vibratory equipment you have we are confident we will have a controller to suit. We also keep a large amount of stock so we can quickly supply to anywhere in Australia."
Enmin controllers are compatible on a range of other suppliers' equipment, such as electromagnetic bowl feeders, linear drives and bin vibrators.