After a torrid 2020, Food & Drink Business asks some of the leaders in Australian food and beverage manufacturing about the year ahead. Kim Berry writes. This article originally appeared in the January/February edition of Food & Drink Business.
Food and beverage manufacturing is always evolving. New ingredients, products, technology, equipment and processes are in a symbiotic relationship with changing consumer tastes, demands and expectations. But no one denies 2020 was a remarkable year, driving change faster and deeper than ever before. So where to now?
Sustainability front and centre
Simplot Australia innovation & growth executive director Angeline Achariya says if sustainability was hot in 2020 it is even hotter in 2021, especially with packaging. "Brands and manufacturers are stepping into this, not just trying to meet the APCO targets but also starting to signal to the consumer the sustainable options available.
"The opportunity for manufacturers is to set sustainability as table stakes, not as a 'nice to have', and to do that in a way where consumers are willing to pay more. Then manufacturers can meet the challenges of the raw inputs and packaging waste transformation needed to move the dial."
Diageo Australia managing director Angus McPherson says the company's large manufacturing footprint means it has a responsibility to the communities it operates in, and the planet, to be as sustainable as possible.
McPherson told Food & Drink Business: "We have production sites in western Sydney and Bundaberg, Queensland. Our business represents thirty per cent of the Australian spirits category, we produce more than ten million cases of products every year and eighty per cent of what we sell in Australia is bottled locally."
"If manufacturing businesses want to secure their long-term future and profitability, they need to be thinking about how they're going to reduce their environmental footprint in the years to come."
To that end, Diageo's 10-year sustainability action plan Society 2030: Spirit of Progress puts sustainability initiatives at the forefront of the business. Consumers also expect businesses to innovate and incorporate sustainable practices into their operations as standard, he says.
Foodmach CEO Earle Roberts agrees sustainability was at the forefront for manufacturing, with increased use of sustainable materials in primary and secondary packaging increasing across a range of formats.
"This is not just more recycled content or ease of recycling but a move away from plastics in all one-way packaging. As packaging automation manufacturers, this requires a shift in our design approach as the performance of some of these materials is markedly different," Roberts says.
Murray River Organics former CEO Valentina Tripp told Food & Drink Business the trend towards functional, sustainable packaging will only grow in prevalence as more customers opt to use less plastic and re-use existing jars and canisters.
Tripp says: "With educational, planet-positive content picking up traction across mass media, we believe the onus will be on brands to adapt and innovate in line with a larger shift in consumer values."
Future proofing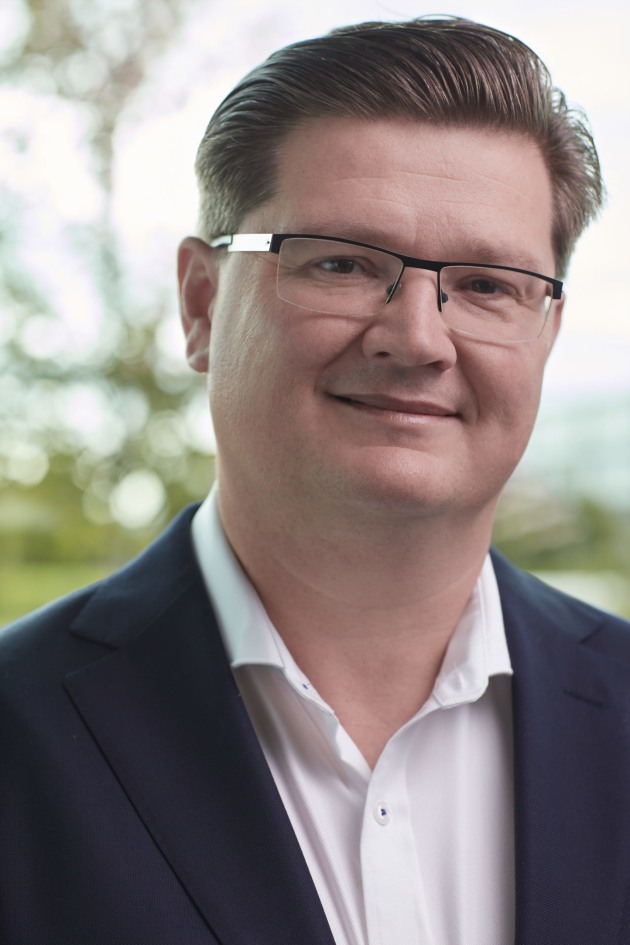 Matthews Australia CEO and chair of the Australian Packaging and Processing Machinery Association Mark Dingley says there are two key areas that are critical priorities for Matthews as it heads into the next decade.
"Number one is investment in digital infrastructure to create resilient, flexible and future-proof systems. Our own investment in chatbots and remote customer support technologies are evidence of our commitment to this one.
"Number two is the demographic change we are seeing in the manufacturing industry and the urgent need to invest in attracting next gen talent.
"We really believe that both trends are critical for Australian manufacturing businesses to get right over the next decade. Where investment in future workforce and digital systems may have been in the 'nice to have' bucket previously they are quickly becoming imperative moving forwards."
Coca-Cola Amatil director supply chain Orlando Rodriguez told Food & Drink Business the extraordinary year that was 2020 means Amatil is even more focused on its manufacturing capability being more agile and flexible to trends and market changes.
Rodriguez says: "This year our plants are focused on ensuring our manufacturing lines are configured to be more flexible to support different pack sizes, make more flavours and varieties including dairy, juice and personalised products, all while using less packaging, less water and energy, and producing less waste.
"We're always looking at ways to further modernise and optimise our supply chain technology. For example, some of the new equipment we are rolling out is now over 50 per cent more energy efficient than five years ago, in addition to being more flexible and automated."
Foodmach control systems manager Gavin Alder said the march towards Industry 4.0 continues. Alders says: "As more manual tasks are automated, packaging and production lines are becoming smarter, and AI and machine learning, faster, more flexible, and efficient. So, we are seeing increased demand for sensors, vision and IIoT connectivity, as well as the all-essential horizontal integration of plant machinery. Cybersecurity will also increase."
Roberts says blockchain is the enabler to unlock Industry 4.0's connectivity potential. "It is streamlining supply chains and operations both internally and externally." Foodmach is using blockchain for its pay-only-for-output finance model. It means customers can upgrade their lines with new packaging equipment without major capital expenditure.
Onshoring of the supply chain is both a challenge and an opportunity for Foodmach's procurement team and its customers, Roberts says.
Ingredients on the rise
For Murray River Organics, Tripp says the ongoing consumer shift towards certified organic products is its focus. "We're also interested in the uptake of scratch cooking over convenient, ready-to-go meals, the latter of which are notorious for unnatural ingredients and artificial inclusions," Tripp says.
"It's no longer enough to claim an 'all-natural' stance, customers want validation that their products are truly as good as they say they are on the front-of-pack."
Achariya echoes this, saying new and existing products that focus on health, wellness and wellbeing will flourish. Companies will need to call out the ingredients and their efficacy will become more important in terms of claims and active ingredients, but taste will still be king, she says.
Immunity products will continue to get a boost due to COVID-19 and gut health products will also keep growing. "The rise and rise of plant-based foods will continue and become permanent items in food service and retail in the ambient, chilled and frozen aisles. There will be complementary options for meat-based proteins in almost every food and beverage category and of course non-food categories as well. The term 'plant-based' or 'plant forward' will be the talk of 2021," Achariya says.
For Chobani, 2021 will build on its leap into the alternative dairy category last year. CEO Lyn Radford said after launching Chobani Oat Barista Edition in foodservice channels, the company is excited to expand into other channels.
"Our mission has always been to bring better food to all people, so this year we can't wait to expand into the retail market so customers can grab Chobani Oat straight from the supermarket shelves," Radford says.
Naturally sugar-free beverage company Nexba Co-founder and co-CEO Drew Bilbe says consumer demand for products that are 100 per cent natural, free from anything artificial, made locally and produced ethically will continue to grow. "This was the foundational belief that Nexba was built on 10 years ago, so we're stoked to see this philosophy becoming more mainstream," he says.
Bilbe says the other big trend is functional ingredients. "As manufacturers that means we have to walk the walk and make sure we are delivering on efficacy to the highest level possible by never sitting still and constantly innovating so the production processes don't destroy any of the nutritional or microbial benefits of the products."
Chr. Hansen marketing manager Lisa Flower agreed that 2021 will see a continued boom in probiotics interest, especially those with high quality clinical evidence and where a health claim can be substantiated through FSANZ.
Flower said research carried out by the company in 2020 showed heightened consumer awareness and interest. Benefits being clearly stated on the pack, along with simple imagery and trademarks were all valued by consumers, she says. Clinical documentation and technical support will also become increasingly popular.
Foodmach director Phil Biggs says this growing consumer expectation for brand accountability will see the role of traceability expand in 2021. While it is critical for supply chain management and product safety recalls, its potential is far greater, he says.
"Consumers are demanding more information about products. In a world of resource constraints, ethics concerns and sophisticated counterfeits, trust is everything.
"There is more awareness of exaggerated health claims and the desire for research-based educational content presented in a timely, contextual manner – and ideally through a smartphone. Manufacturers themselves are looking for deeper market knowledge and enhanced customer communication. All these needs can be met with an advanced cloud-based traceability and authentication platform," Biggs says.
Achariya says 2020 saw many manufacturers learn several lessons, one being the pressure to keep supply chains full of raw inputs (food ingredients, packaging) so they can adjust quickly to meet rapidly changing consumer habits.
"Being able to get products through the distribution chain to meet fulfilment and retailer demands will continue to challenge us. Manufacturers that can plan, anticipate the highs and lows plus have contingency plans will be at an advantage.
"The last mile will continue to challenge both manufacturers and retailers given ongoing changes in consumer expectations and increased erratic shopping behaviour."