A major consumer shift, evolution, and interconnectedness are the standout themes in this year's Top 10 Trends report from Innova Market Insights. This article first appeared in the January/February print edition of Food & Drink Business.
1. Shared Planet
When Innova Market Insights (IMI) asks consumers what global issues concern them the most, personal health has always topped the list. For the first time ever, respondents put the health of the planet above their own.
Sustainability has been a trend since 2008, but IMI co-founder, director, and trends expert Lu Ann Williams says now it is much more influential on purchasing behaviour.
The challenge for companies is how to communicate what they are doing, be transparent in their operations, and build trust with consumers. "Trust and transparency are key," Williams says.
Key focuses for companies wanting to meet consumer expectations are carbon reduction, packaging commitments, and targets relating to food waste reduction, the circular economy, and UN Sustainable Development Goals.
Williams points out there is a real need for businesses to develop universally accepted certification systems as well as public faith in the transparency of their actions. "This requires quick, clear, tangible and trusted information combined with a product life story that truly stands up to scrutiny," she says.
2. Plant-Based: The Canvas for Innovation
Plant-based is no longer about mimicking animal products but developing options that stand on their own merits. According to IMI, in the year to August 2021 there was a 59 per cent increase in launches of new plant-based products.
When asked why they would consider plant-based foods, the most popular response was, "It's healthier, it's better for the planet, it adds variety to my diet, and it also represents my values and beliefs".
Williams points out that taste isn't mentioned, which represents real opportunity as well as indicating it is not the number one purchase driver for every consumer. A third of consumers say they would not consider buying 100 per cent plant-based alternatives because of poor taste and texture.
"This is a global trend. Consumers are aspirational so products might be priced out of the market for some consumers now, but the aspiration will be there, and it will trickle down in many different ways."
Williams says we are also seeing rapid growth in plant-based products that have a premium or indulgent claim like desserts and more indulgent ice cream types of products
3. Tech to Table
Intertwined with Trend 2 are changing attitudes to the role of technology in food creation. IMI took a "very broad" definition of technologies but 40 per cent of respondents said they were more open to new technologies now that they have seen how it has brought plant-based products to the fore.
Technology isn't limited to the commercialisation of new types of products like cellular-based foods. Williams says it also encompasses ways people can track and measure what they eat for personalised nutrition as well as the way they shop.
"Tech has definitely become something that really drives food from conception but also to consumption," Williams says.
Part of the trend is also a decline in the myths and miscommunication around technology as people hear and learn more about it. Williams says 50 per cent of consumers told IMI, "I believe that cell-based technologies can be the future of the food industry"
4. Shifting Occasions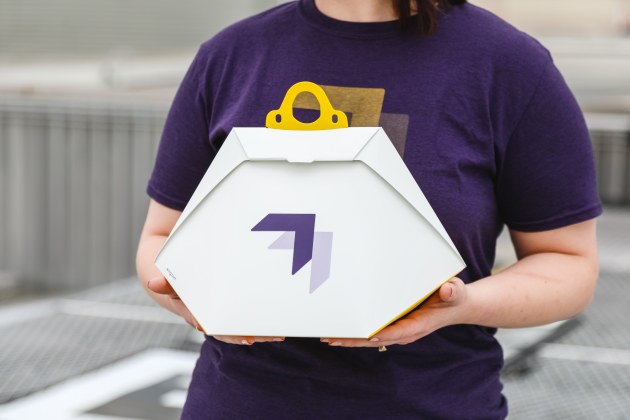 There is no doubt the pandemic has reshaped eating occasions, creating new ones while shifting consumer expectations when they do go out. IMI's matrix also highlighted what it has seen change in eating at home.
Firstly, there was the increase in home delivery and an increase in restaurant branded products. Williams says there was a lot of scope for innovation here with 50 per cent of consumers saying they would try new delivery concepts.
Another shift was the increased level of brand collaboration. And in terms of eating out, consumers are looking for elevated eating experiences. Williams gives the example of a sushi restaurant that started hiring out a little conveyor belt for diners.
"Consumers are now expecting companies, brands, restaurants to enhance social interactions after being at home. And there's lots of different ways to do that," she says.
5. Voice of the consumer
Three quarters of respondents said companies should listen to consumers more when they are developing products, flavours, and strategies.
"Food is just so on trend. People are very engaged in what's happening in the food sector. It's not about educating consumers anymore, it's about a conversation. Companies are putting phone numbers or encouraging consumers to text them on the front of packaging," she says.
It extends beyond flavours or new products. Williams uses Nestlé's use of palm oil as an example with a questionnaire it created for consumers. "The company used that criticism as a conversation starter and explained that stopping its use was not easy or straightforward.
"Everybody thinks there's a simple answer to everything. We see so much communication on social media that's in sound bites. The news is in sound bites. A lot of it is very superficial."
Williams highlighted that often discussions are reduced to listicles which do not consider important aspects of a product like the digestibility of protein or quality of protein. Returning to the Nestlé example, she says it is interesting and brave of the company to start a conversation and present some of the complexities to consumers.
6. Gut Glory
A holistic approach to health and looking at the gut/brain axis is a hot topic at the moment, with two in three consumers saying, "Gut health is key to achieving holistic wellbeing". When asked what aspects of health were influenced by gut health, the top responses were improved immunity and mood.
Consumer familiarity with ingredients for gut health varies. "We started hearing about gut health and prebiotics in 1994 for the first time. It just takes a long time for consumers to really start to understand," Williams says.
Consumers are very familiar with fibre and its effectiveness, followed by post and prebiotics. Williams says postbiotics is on the watch list.
"We're starting to see some of the suppliers in the industry talk more about postbiotics, but again, consumers need to understand and there's lots of tools and different ways to engage with consumers to do that," she says.
7. Back to the Roots
Covid has amplified consumers' value on the freshness, functionality, and authenticity of local food. From 2020 to 2021, IMI saw noticeable increases in responses to the question, "If you have bought or sought more local produce in the past 12 months, to what extent do you expect to continue?", but Williams points out there are lots of different ways to "do local" and talk about it.
Strategies can be around community, like the French who excel at promoting the region products come from or functional foods using ingredients grown locally or in a particular way. While for multinationals it may be difficult to do local at scale, "everything you do is local to somebody somewhere".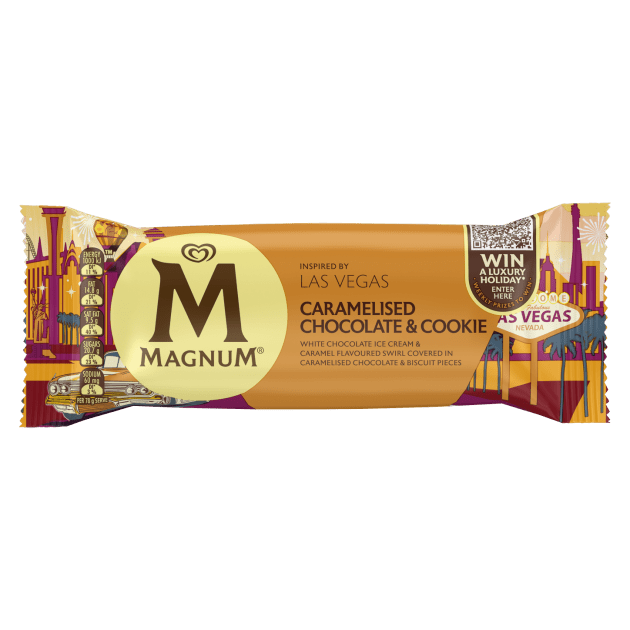 8. Amplified experiences
Consumers being hungry for new experiences around food is another trend driven by Covid, with 50 per cent of respondents saying, "I want to be a lot more adventurous with my food and beverage choices post Covid".
Consumers are also keen to try out new products if they are familiar with the brand. For example, Unilever has created Magnum variations that are reflect different parts of the world.
"All these things, if nothing else, they make your brand more interesting. And they certainly are a great way to grab some attention," Williams says.
9. Upcycling Redefined
One third of consumers said, "A product that contains upcycled ingredients is more appealing to me than other products". An example of this is coffee grounds being upcycled into other foods, beauty, and personal care products.
Williams said they have seen a 54 per cent growth in claims on packages that they are either dealing with food waste or upcycling.
When IMI asked consumers, "What makes it better if the product has upcycled ingredients?", the top response was sustainability. "That makes a lot of sense," says Williams.
"Number two was that there's some type of health benefit in the by-product, and number three is freshness, which surprised me," she says.
The opportunities here for companies is the dual benefit of sustainability targets as well as meeting consumer demand for nutritional products.
10. My Food, My Brand
Food is now a reflection of your lifestyle and also your personal values, even more so for younger generations. When IMI asked, "How important do you think values are when it comes to your diet?", 50 per cent of consumers agreed with humanitarian standards on inclusivity and diversity.
"There should be some type of reflection around consumers' beliefs and values to create that connection," Williams says.
"This whole idea that we have to be perfect, it really does have to go away. I think it'll take time, but hopefully it does go away. We don't have to be perfect. You don't have to make your own baby food and get up in the morning to cook breakfast for your kids. It's just not realistic for most consumers, but we also are not perfect. It's just about being yourself and loving yourself."
As Williams says, this also ties into brand values and them reflecting how consumers feel.