Food and beverage businesses are seeing the merit in partnering with Landcare Australia to achieve sustainability goals. Kim Berry writes. This article first appeared in the March edition of Food & Drink Business. 
Partnering with Landcare Australia to build sustainability projects into its supply chain was a "no brainer" according to 4 Pines Brewing Company CMO Todd Atkinson.
"We want to leave the world better than we found it, and what better way to do that than within our own supply chain. We are looking forward to seeing what long term impact this project has on wider communities, our suppliers and the environment," he says.
The project Atkinson is talking about is the launch of 4Pines' commitment to 1% for the Planet, a global initiative in which companies donate one per cent of revenue to not-for-profit organisations that help protect the environment and minimise impact. The brewery is donating one per cent of revenue from three of its beers to Landcare and two other NFPs.
The 4 Pines commitment will see Landcare work with Ryefield Hops farm in southern New South Wales to identify its sustainability needs. From there it will design and deliver an on-ground sustainable agricultural project.
Chief brewer Chris Willcock says malt and hops are integral to brewing, and one bad season can be detrimental to growing conditions with a knock-on effect on their end. He says, "Supporting our growers through Landcare means we will help ensure our key supply partners' livelihood is secure, their soil is healthy and that our beer will continue to taste great."
The brewery is also one of only two in Australia to have B-Corp certification. Short for Benefit Corporation, it is only awarded to businesses that meet the highest standards of verified social and environmental performance, public transparency, and legal accountability to balance profit and purpose.
Atkinson says, "We've been B-Corp certified for over three years. Now, being a 1% member and our support of Landcare, Take 3, and Organic Matters Foundation will expand our positive impact even further."
4 Pines is one of a growing number of food and beverage companies working with Landcare to set and achieve environmental goals.
Meeting UN SDG targets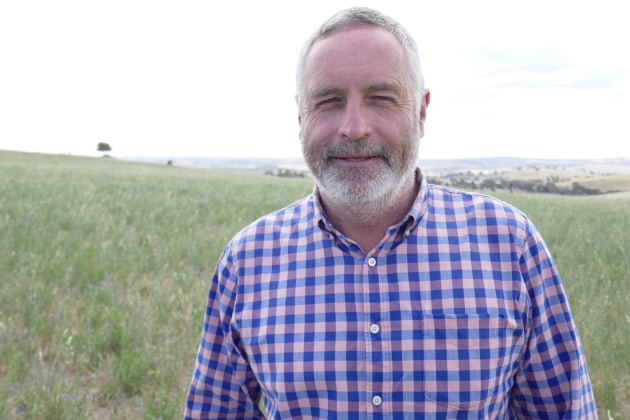 Landcare Australia CEO Dr Shane Norrish says the organisation is seeing more food and beverage businesses looking to build sustainability initiatives within their supply chains as well as incorporating the United Nations Sustainable Development Goals (UN SDGs).
"Some corporates have mapped out which UN SDGs they should align with. Some then specifically seek a partnership with Landcare Australia to help progress actions towards one or more of the identified SDGs of importance to them.
Landcare's programs and activities also contribute to the SDG targets and success indicators. "We work in partnership with organisations to help them achieve their sustainability objectives through targeted on-ground actions," Norrish says.
The opportunity for organisations to work with Landcare rather than in isolation has potential to generate direct and broader environmental gains for the world.
Who's working with Landcare
Food...
General Mills' brands
Latina Fresh and
Nature Valley
… and Beverage
4 Pines Brewing
Hawkes Brewing
Banrock Station
a2 Milk Company
Supermarkets