Understanding how consumers are drawn to the base product has driven 75-year-old Buderim Ginger's brand revitalisation and award-winning new product launches.
Ginger-cat videos may seem a long way from the first days of the Buderim Ginger Co-Operative Association that was established by five farming families back in 1941. But the ideas behind it are not.
Raw ginger has thrived in Queensland's rich volcanic soils since the early 1900s, helped by high rainfall and humidity, although Australia imported all its preserved ginger from China.
The outbreak of WWII, however, abruptly halted this Chinese supply, prompting some Buderim farmers to try their hand at meeting the strong demand locally.
Success ensued, and sales of the Buderim-produced crop soared. By 1979, Buderim Ginger had well outgrown its factory in the Sunshine Coast town from which it drew its eponymous name, and shifted 23 kilometres north to its current nine-hectare site at Yandina.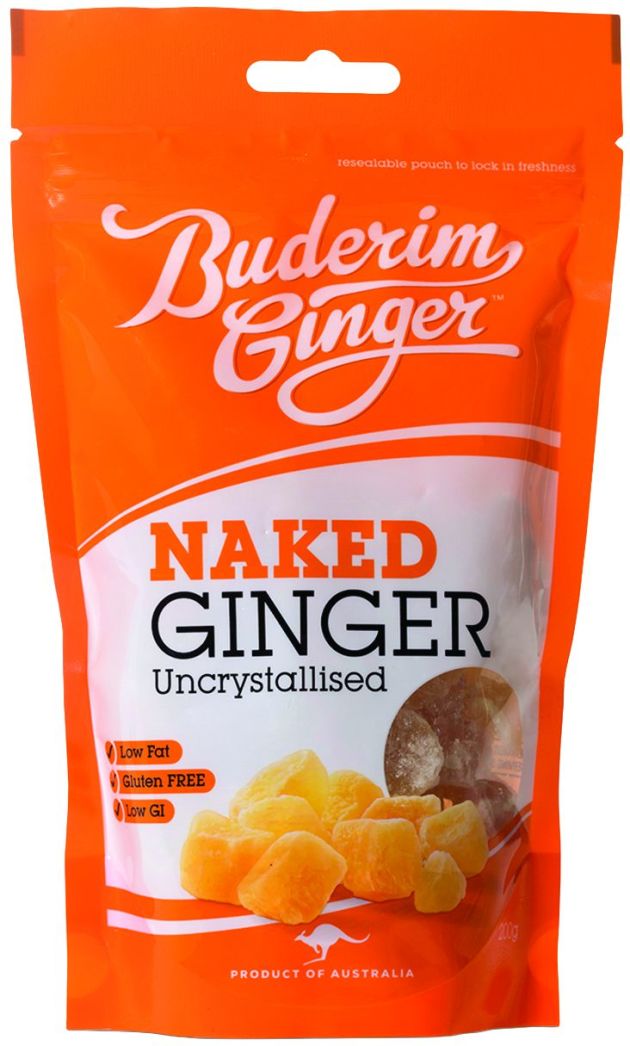 With ginger a popular ingredient in Australian cooking, and Buderim Ginger continuing to grow, the co-op listed on the Australian Stock Exchange in 1989.
Going from a co-op to a public company naturally changed the focus, says Jacqui Price, Buderim Group Limited's group marketing manager.
"Over time, the business sold off any farms it owned, keeping strategic relationships in place with local growers.
One of those is Templeton Farms – the biggest ginger farmer in South-East Queensland and only 10 minutes up the road.
Allan Templeton was a founding member of the co-op, and three generations later the family is still heavily involved in our business: they are a major supplier and Allan's grandson, Shane, is on the board."
Vertical integration
Price says as a public company, growth was important. So was the approach.
"Buderim has expanded from a mindset of 'just a ginger business' to being an 'agribusiness'," she said. 
"In 2007, we acquired Agrimac, a processor and marketer of macadamias in Northern Rivers [northern NSW].
"Macadamias are another Australian crop, so a very sensible connection."
A year later Buderim bought the macadamia processing facilities, brand and marketing arm of MacFarms in Hawaii; buying the associated orchard in 2014.
The vertical integration is deliberate, while the different growing seasons of macadamia crops in Australia and Hawaii give surety of supply.
Buderim CEO Roger Masters points out that macadamias now account for 60 per cent of Buderim's revenue with rising costs for macadamia nuts in Australia delivering some challenges, although the Hawaii based operation continues to perform well.
To achieve the same sort of supply surety with ginger, Buderim acquired FresPac in Fiji in 1998, consisting of a factory and a firm grower base.
Agricultural crops are prone to risks such as disease or drought and FresPac in Fiji gave geographical protection against such risks, Masters said.
The acquisition was also a logical step to deliver additional production capacity and market share, particularly in the European market.
"Fiji ginger is very similar in flavour profile to Australian ginger with more of what we call a citral note, and is not as hot as the Chinese counterparts," said Price.
Getting fizzy with it
About three years ago, Buderim Ginger undertook a major brand revitalisation project.
Price says: "Nielsen data told us that 80 per cent of our sales were coming from people over 65.
"In today's environment you would think that is not necessarily a bad thing because we have a high ageing population.
"But looking forward, we needed to re-invent ourselves to ensure we were more relevant to a wider demographic.
"So we did some consumer research and actually tracked the journey of how people are introduced to ginger.
"Originally, most people were introduced to the ginger flavour profile when they were young, typically via their grandparents: grandma cooked a cake or biscuits with it, or grandad gave you a piece of crystallised ginger or shared his chocolate-coated ginger that had been a present."
But that journey has been nowhere near as prominent recently. Instead, the entry point for most consumers is now ginger beer.
Masters noticed that Buderim had been producing an infused ginger beer product for its tourist centre for a long time, stocking it in just one fridge, and wondered why they had not delivered it to a wider audience.
So along with the rebrand, Buderim launched a non-alcoholic ginger beer range in 250ml slimline cans in 2014 to increase its relevance to the younger demographic.

It began with Original Ginger Beer, later adding Ginger Beer & Guarana, Reduced Sugar and Ginger Beer & Pear – with the latter winning this year's Product of the Year Award, which is voted for by Australian consumers, in the beverage category.
"Distribution of the singles began just through route trade.
"Then in late 2015, we introduced a four-pack as well. Pickup by distributors was slow to start, but we now have some fantastic distributors on board.
"Some other really good news is that the four-packs will be available in Coles nationally from the middle of this month: we're very, very excited about that."
On the back of the growing non-alcoholic range, in April this year, Buderim launched an alcoholic range of Ginger Beer & Vodka and Ginger Beer & Spiced Rum, also in the 250ml slimline cans, and exclusive to First Choice and Vintage Cellars.
"We've just launched the alcoholic drinks in 330ml bottles as well, which we're starting to sell into the trade now."
Price says it's too early to tell how successful the beverages might become, but happily says it's "growing on a regular basis".
Chocolate on top
In 2014, Buderim also launched a chocolate spread with macadamias, Macabella.
The idea was to capitalise on its ownership of macadamia supply and to combine the diced and ground macadamia format with a premium Belgian chocolate.
And clearly Buderim was onto something: Macabella recently won Buderim's second Product of the Year Award for 2016, this time in the spreads category.
Getting more social
Price says social media is important to Buderim Ginger.
"Because we are a smaller company, we don't have a very large marketing budget, so we need to be a little bit clever with our advertising and marketing.
"We post on our own social media, but we also send product to a lot of influencers. Some bloggers have done amazing recipes with the product, so it's pretty exciting.
"We've got a very loyal group of users who really love the product – we've got some crashing testimonials. We find people see it as a little bit more special; so they might buy something else for the kids, and this for themselves."
Price says a social media campaign on "10 Ways to Enjoy Macabella" was a great hit, drawing thousands of posts.
One of her favourites is "eating it with a spoon out of the jar while hiding in the pantry" or "add hot milk when you reach the bottom of the jar for a rich hot chocolate".
"And I must admit to having a jar on my desk for those challenging days..."
In fact, since the rebrand, Buderim has released a raft of new products: the ginger division now has some 150 SKUs, while there are about 100 macadamia SKUs.
Major rebrand
But back to the rebrand.
Price says, "If you look at the journey of how people were coming into our category, there was an opportunity for us to improve our attraction for younger people.
"We were starting to look a little bit tired; we hadn't done any major brand work for 10 years, and whilst we had our very loyal bunch of customers who loved us and didn't want us to change, we just weren't relevant to that younger demographic, hence the need for the rebrand.
It's quite exciting to be part of, because you don't really get an opportunity to revitalise a brand like this very often.
"Thankfully, we have such a strong brand to start with, with such loyal consumers; they may have not liked the change, but they've come along with us.
"Now, the ginger side of the business is definitely in a far stronger place than it was three years ago."
Ginger-cat videos
And this also brings us back to videos of ginger cats.
These are part of a new website Buderim has created. A chance hearing of Tim Minchin's song with a line about 'only a ginger can talk to a ginger' brought about a look at the world of 'gingers' – red haired people – resulting in "The Ginger Net".
Jacqui Price says: "This allows us to communicate with our audience in two ways.
We have our traditional audience who love the brands, love the products, want to talk about the products, want to talk about coming to the Ginger Factory, want to talk about how they use it to cook or how they eat it.
So we use the Buderim Ginger social media channels for that – Facebook, Instagram and, to a lesser extent, Twitter.
"But then because you can't necessarily speak to a traditional user the same way you can to that younger person that we want to attract, we have created a channel called The Ginger Net.
"At thegingernet.com, we've created a community around celebrating all things ginger.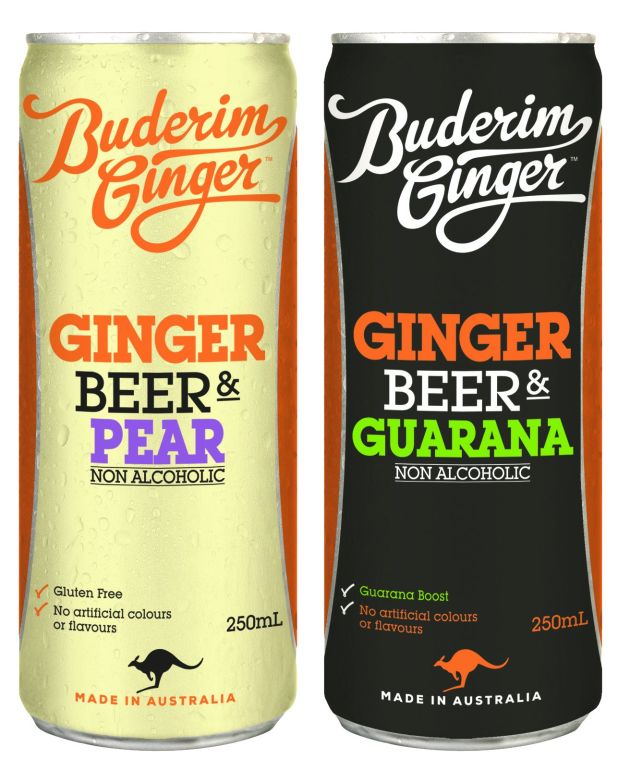 "That carries right across to Instagram, where it's particularly strong. We communicate in a slightly different tone and are probably a bit cheekier on The Ginger Net than we are on the Buderim Ginger Channel."
In creating The Ginger Net community, Buderim has also held a series of clever, highly engaging and interactive events. The last was earlier this year, with Australia's Hottest Ginger Competition.
And here is the link with the founders of the Buderim Ginger Co-op 75 years ago: innovation. Buderim CEO Roger Masters says the company is very proud of its Australian heritage and longevity.
"Seventy-five years in business in Australia is quite significant."
After some challenging times and red ink in the financial pages of the annual report, Buderim Ginger is putting some zing into its bottom line with a new look, new products and new markets.
So, in the words of The Ginger Net, Buderim Ginger is "spreading the awesomeness that being ginger is all about".
Export expansion
Export has increasingly gained importance, and Buderim now sells to more than 17 international destinations, some directly and some indirectly.
The company's 2015 annual report puts exports at 44 per cent of total revenue for the business.
Jacqui Price, Buderim Group Limited's group marketing manager, says: "One of our wins in the last six months has been actually getting our retail products – our ginger beer and ginger products – into some of the major Canadian supermarkets.
"And from late 2015, we've also been in Costco in Canada with our ginger beers."