With increased personalisation of meal choices and a pandemic at play, ready meals are seeing a resurgence with consumers. Kim Berry writes. This article was first published in Food & Drink Business July/August 2020.
According to GlobalData, the Asia Pacific region is the largest ready-to-eat/prepared meals market in the world, accounting for 32.5 per cent of the pie.
Rapid urbanisation, higher employment and busier lifestyles are driving the growth.
The region is set to record a compound annual growth rate (CAGR) of 5.4 per cent from $42.4 billion in 2018 to $55.1 billion by 2023 for the sector, the researcher said.
In Australia, the ready meals market was valued at $853.61 million in 2013. In 2019 it had grown to $1.14 billion and is projected to be worth $1.58 billion by 2024.
GlobalData consumer insights analyst Shagun Sachdeva says: "The market is led by McCain holding the top position, private labels (largely led by Woolworths) remain the nearest competitor in the market, The Kraft Heinz Co. and Patties Foods being among the other leading providers."
COVID-19 has seen people staying home and eating all their meals at home. The impact of that has been increased demand for healthy, nutritious ready-to-eat meals.
In June, meal delivery company Youfoodz announced an expansion of its ready meals business partnership with Coles. CEO Lance Giles says the company's goal is to be the most accessible ready-made meal on the domestic market and being in all 820 Coles stores as well as Woolworths, and independents was a big step towards that.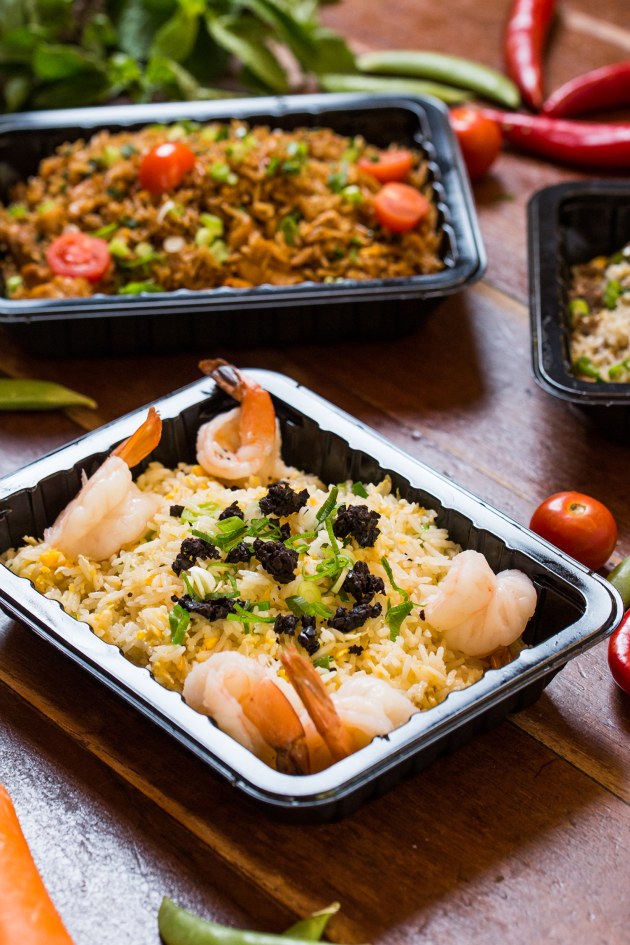 It also drove new entrants into the space, with restaurants and cafés seeing business opportunities to compensate for COVID-19 restrictions. In Sydney, hospitality behemoth Merivale developed meal kits and ready meals from some of its most popular outlets.
Restaurant group Chefs Gallery used COVID-19 to launch an ecommerce site with a do-it-yourself meal kits, healthy ready meals and frozen selections.
Healthy and easy for the time poor
Coles general manager for fresh convenience, dairy and freezer Charlotte Rhodes says its research found one in three customers don't have the time to cook from scratch and 52 per cent are not interested in cooking more at home, with chopping and cutting regarded as their biggest pain points with meal prep.
Earlier in the year Coles Group's wholly owned subsidiary Chef Fresh bought Jewel Fine Foods. Jewel was one of the two major suppliers of chilled ready meals in Australia (the other being Beak & Johnston subsidiary B&J City Kitchen) before it went into voluntary administration in April 2019.
Since the acquisition, Coles has added more than 100 meals and side dishes to its Coles Kitchen ready meals brand.
Rhodes says: "Since COVID-19, we have seen a growing demand for Australian restaurant-quality food that won't break the bank and provides healthier alternatives to fast food.
"This has driven the company to transform its 'Food to Go' department and launch its biggest-ever range of homestyle convenience meals."
Meanwhile, Beak & Johnson has been a major player in the market for decades. Its subsidiary B&J City Kitchen is 77 per cent owned by Beak & Johnston Holdings and 23 per cent by Woolworths Group. B&J City Kitchen supplies nationally to grocery retailers including Woolworths, Coles, Metcash, and Harris Farm.
In June, it bought two ready meal brands from General Mills, Ready Chef and Pasta Master. It also has the licence from GM to produce Latina Fresh's chilled ready meals category.
Beak & Johnston national brand manager Hannah McDonald told Food & Drink Business the acquisitions were exciting for the company and brand plans were being developed.
The company had a huge uplift in business during the height of COVID-19 but expected that to settle as restrictions were removed. Last year the company saw growth across the board in its private label meals, she says.
Apart from B&J City Kitchen and its private label businesses, other Beak & Johnston brands are Pitango, Beak & Sons, Simmone Logue Fine Food and Strength Meals Co.
One change McDonald had witnessed was growing consumer awareness about what they are putting in their bodies. "They are becoming ever more aware of ingredients and not wanting any nasties in their food. That growing awareness has to be catered for. In the past, that would have involved us focusing heavily on calorie and what we could take out. Today it is about what we are putting into the meals," McDonald says.
2019 was also a big year for the company. It launched Strength Meals Co with Woolworths, a high protein ready meal range as well as rebranding its sausage and burger brand Beak & Sons and its soups and meal brand Pitango.
Growth and diversity
Improvements in production have also driven changes in the sector. Greater automation and improved technologies are enabling producers to shake off negative perceptions about ready meals being high in salt, sugar and additives while being low on nutrients and flavour.
A 2018 Innova Market Insights report found a 30 per cent increase in ready meals claiming high and/or the source of protein claims.
More engaged and discerning consumers also offer opportunities for market growth and diversity, enabling producers to segment the market and build brand loyalty. The wellness trend combined with personalised nutrition and customisable choices are set to become the norm.
And well-established brands are not standing idly by. McCain, which claims almost a third of the Australian market, recently underwent a brand refresh for its Healthy Choice range, while in the US, Nestlé announced it was refreshing more than half its Lean Cuisine range.
Nestlé also launched a new frozen line called Life Cuisine. The company said it would cater to four consumer preferences, shifting away from calorie-counting to a more holistic attitude: a low-carb lifestyle, high protein, meatless and gluten-free. The the meals include layered bowls, cauliflower-crust pizzas and sous vide egg bites, are made with protein, vegetables and whole grains.
As personalised nutrition with customisable choices like high fibre, protein, and low sugar become standard, the scope is endless for ready meals.